Butler: Winter Weather Calls for Crazy Socks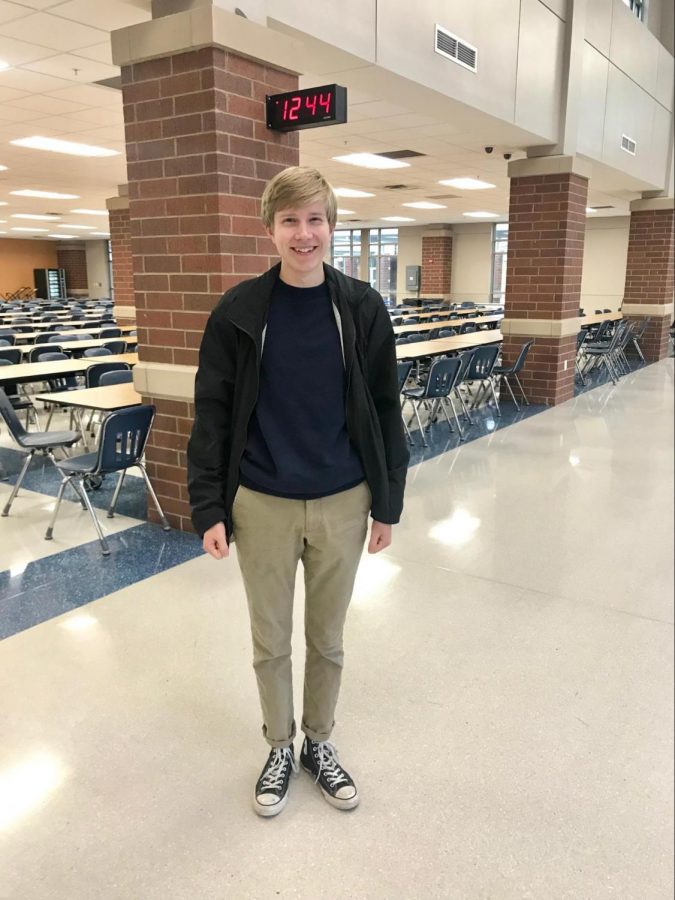 Madison Ritchey, Staff Writer
December 20, 2018
For many people, socks aren't exactly viewed as a creative outlet, but for junior Douglas Butler, it's what he uses to express himself.  About a year ago a couple of his friends got him silly socks for his birthday, and ever since he has worn cool socks just about every day.  "Generally people like them, I get quite a few compliments!" Butler says.
In the summer months, he tends to wear them less due to the heat, but now that it's winter, he can wear what he loves while keeping his feet warm at the same time.  Although, he only owns just a couple of Christmas pairs for this time of year, he hopes to receive many more on Christmas morning.
Christmas is by far his favorite holiday; he always looks forward to listening to Christmas music that plays on the radio the most during this snowy season.  He celebrates this holiday by going to his grandparents house, and simply spending some quality time with his family.
Christmas themed or not, Butler's socks are what many people know him for. With each new day, his socks are like a new surprise, you almost look forward to seeing which one's Butler has on each day!