CHS Yearbook Editor named Jostens National Student of the Month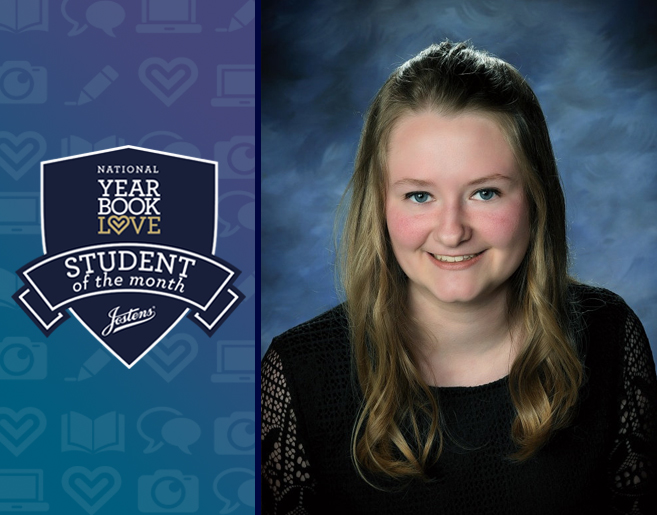 Conway High School is proud to announce that Maggie Risley is the recipient of the Jostens Yearbook National Student of the Month Award for March, 2019. The Jostens National Yearbook Student of the March recognition is for a deserving student who has shown exceptional skills in the area of tenacity, the ability to motivate others and/or communicate effectively with peers and people in authority. It is these skills that will help them celebrate the moments that matter now and succeed in life.
"Jostens is dedicated to supporting yearbook staff members who show dedication to sharing the moments that matter at their school. The National Yearbook Student of the Month Award goes to students who have gone above and beyond on behalf of their peers and their school," said Sara Sausker, Jostens Sr. Manager of Yearbook Customer Experience.
Maggie Risley was selected based on her exceptional work ethic and commitment in the areas of leadership assisting every yearbook staffer. As Conway Yearbook Adviser, Jamie Bratton stated in her nomination letter, "Maggie is one of the most dedicated student leaders I've encountered in 12 years of advising student publications."
Maggie will receive several items of recognition and is showcased on the Jostens Yearbook Love website (Yrbklove.com/2019marwinner).