Dumbo Flies into People's Hearts
Hang on for a minute...we're trying to find some more stories you might like.
Tim Burton is mostly known for films such as 'The Nightmare before Christmas' and 'Edward Scissorhands', but his newest movie is the latest addition to the growing collection of live action Disney movies. Dumbo was released in the US on march 29th 2019, almost 78 years after the animation came out.
In the movie we get to know struggling circus owner, Max Medici and his crew. The newest addition to their crew is an elephant named Jumbo, who soon gives birth to baby Dumbo. Immediately after the baby elephant is born, things start to go wrong and the mother elephant gets taken away. Holt, one of the circus performers, and his family decide to try and reunite Dumbo with his mom. The mission isn't as simple as it seemed at first and it takes everything the family has to reunite the two elephants.
With big names such as Eva Green, Colin Farrell, Michael Keaton, and Danny Devito, the audience knew they were in for a good show. Every actor did a phenomenal job, which isn't easy when working with a CGI animated elephant. Viewers got to see Colin Farrell play a war hero who lost an arm, and Eva Green play a trapeze artist. Both roles that surprisingly suit them very well.
Even though the actors performed amazingly and Dumbo looked adorable, they weren't capable of saving the plot. While the basic idea was actually pretty creative and fit the idea of Dumbo well, it was the execution that was done poorly. For the most part, the plot made sense, but then suddenly it seemed like they had to wrap everything up faster than expected. The movie was an hour and 52 minutes and the most important parts seemed to take place in the last 15 minutes, while the first hour and a half was just a big opener. It almost looked like they wanted to make a three hour movie, but heard last minute that they cut it short. Instead of reshooting everything they already had, they decided to just speed up the ending.
All in all, I would give Dumbo 3.5 out of 5 stars. Even with the rushed ending, I really enjoyed the movie. It brought me back that magical feeling I had the first time I watched the original Dumbo movie, and that is something that I'm always down for. If you decide to watch the movie, I would advise you to go in with no expectations, only then you'll be pleasantly surprised.
About the Writer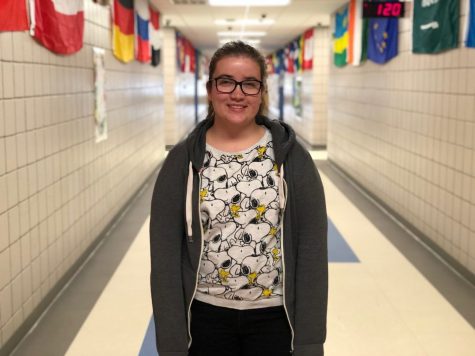 Karen Demeyere, Staff Writer
Junior Karen Demeyere is a foreign exchange student from Belgium. Some of her hobbies include reading, writing, and always learning new things. Here at Conway High, she is involved in the Creative Writing Club, the Book Club, and the String of Pearls Club. Demeyere loves writing stories and sharing them with people, she finds it is a good way to get to know new people.