Conway Junior High Named as one of the 2019 National Yearbook Program of Excellence
Hang on for a minute...we're trying to find some more stories you might like.
Conway Junior High School received the 2019 Jostens' National Yearbook Program of Excellence award. This award recognizes yearbooks that show a broad representation of the school.
For junior high schools, it is normally harder to receive awards for their yearbooks, but Conway Junior High was willing to take the challenge and try to get themselves an award. It was unsure if the yearbook staff would actually receive an award but with how hard the staff worked this year, they really deserved this award. The staff included Audrey Rawls and Maggie Lyon who were the editors and staff members Kourtney Anderson, Dylan Carter, Morgan Henry, Rosie Knuckles, Isabel Ruckle, and Victoria Walter. 2019 got to be the first year for the Conway Junior High School yearbook to earn an award. "My reaction when we received the award was shocked but I was also super happy because our hard work really paid off," said editor Maggie Lyon.
As the year begins to come to a close the year seems to get a little hectic for the yearbook staff with making sure everyone got their books. But once the yearbooks arrived the staff immediately wanted to start sending them to the students who had pre-ordered.
About the Writer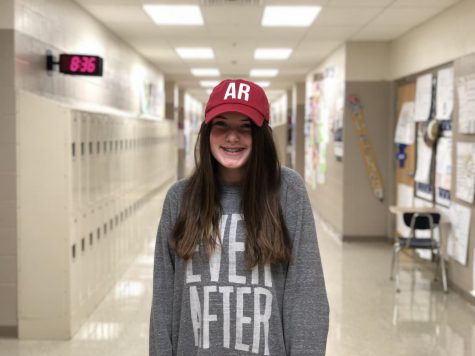 Audrey Rawls, Jr. High Writer
Freshman Audrey Rawls plays in band, is a part of the yearbook staff, and is in the flagline. Audrey loves photography, her friends, and her church. She wants to write for the school paper to showcase some of the less known events and people around the school and bring attention where it is needed.