Smith shows lifelong love for football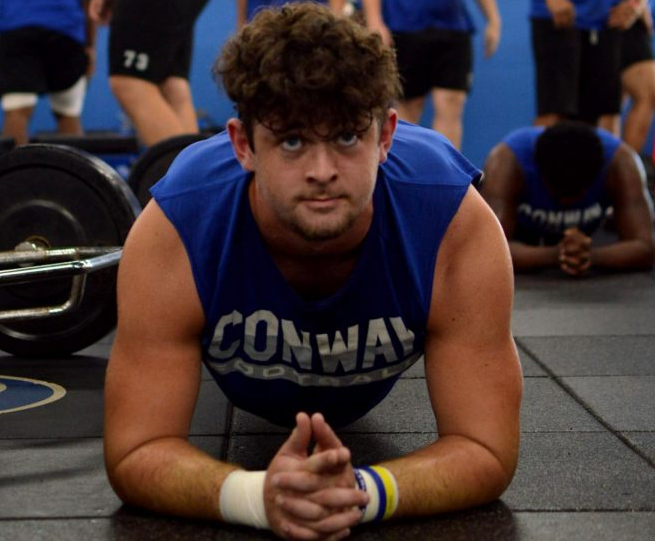 Senior Slayde Smith spends the majority of his time thinking about, talking about, and practicing football. Football is an important part to his everyday life and can be seen through everything he does. Whenever people take a look at Smith, they can see the passion and appreciation for the sport that he has. 
Smith began playing playing the sport at 6 years old with flag football. Following his early experience, he started contact football when he was in the 4th grade. He first played with the Conway Optimist Football Club for the Titans. Through playing for the Titans, over the course of 2 years, Smith got the opportunity to experience playing during a game as well as grow his knowledge in the sport. To further his football career, Smith then was a member of the 7th grade football team at Ruth Doyle Middle School. During that year, he was able to begin his journey to Wampus Cat football. 
After that, Smith moved on to the 8th and 9th grade football teams at Conway Junior High School. He was given many roles on the team and played a variety of positions on both offense and defense. Smith got the opportunity to play on the freshman team as an 8th grader and excelled on the team, even though they had a losing season. Smith played with deep emotion and overcame adversity, which helped him become a better football player and prepare him for the high school team. 
The highlight of Smith's football career has been his high school years on the Wampus Cat football team. He has been a 3 year starter and will finish as a 3 year letterman. On top of his achievements, Smith has built a very strong relationship with his teammates and "brothers." He spends a lot of time with his team because they are like family. When asked what kind of teammate Smith is, Senior Haze Denton said,"Slayde Smith is the definition of a hard worker. He is constantly doing things to make himself better and to make everyone around him better. It has been a pleasure playing by his side for the past 3 years." In addition, Senior Zaul Vences said,"Slayde is a selfless teammate, he always puts the team first and helps his teammates in anyway he can. He is always wanting to get better everyday."
Furthermore, Smith's coaches also mean a lot to him. When asked about the kind of athlete that Slayde is, Coach Raney said,"As an athlete, he really is a self made player. When he walked in the door he wasn't the fastest, biggest, or strongest. However, he had a burning desire to be a great player and immediately went to work on every aspect of his game." In addition, Coach Rogers said,"Slayde Smith has transformed himself into a college football recruit. He came in as a sophomore with potential, but seemingly lacking in natural skill set. Slayde has worked on his weaknesses and turned them into his strengths. He is one of the most technical and fundamentally sound players we have on the football team. Because of his work ethic, Slayde Smith will be playing football on Saturdays."
Football means a lot to Smith and he has a very expressive love for the game. His hard work and dedication has not only impacted himself, but everyone around him.
About the Contributor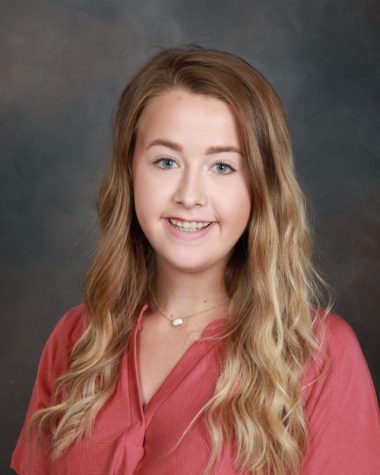 Kennedy Smith, Staff Writer
Sophomore Kennedy Smith is involved in FCA, CHS Cheer, Beta Club, DBS Social Sorority, and New Life Church.  She loves watching and writing about sports, specifically the Arkansas Razorbacks. She loves writing and keeping people up to date on the latest news, and she hopes to eventually attend University of Arkansas to major in sports journalism.