Conway's Local Youth Mountain Bike Team Starts Competing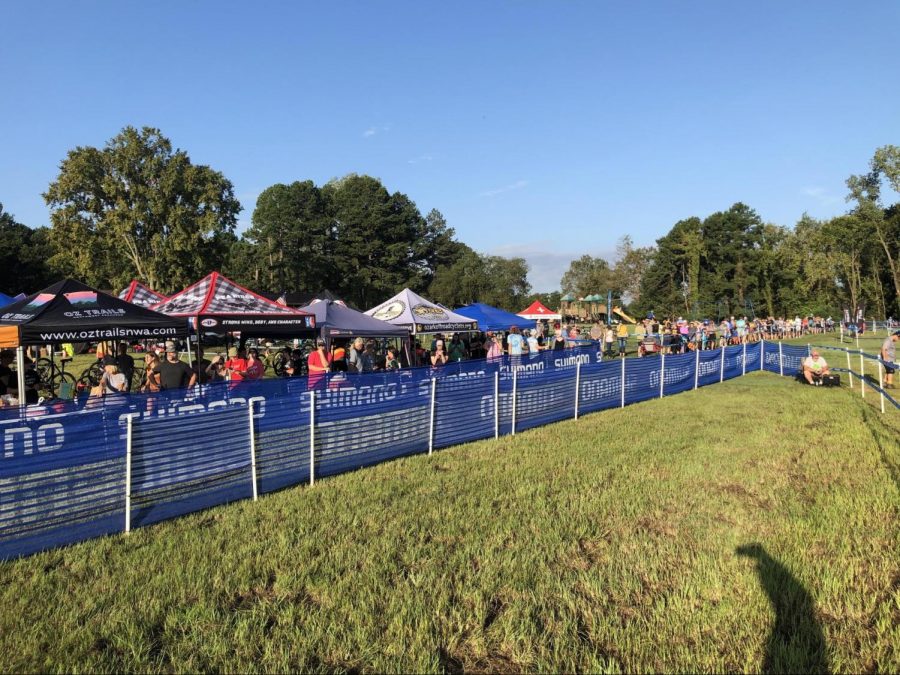 Rayna VanKeuren, Journalism 1 Student
October 4, 2019
Conway's local youth mountain bike team, Conway Bearcats, has recently started competing against other schools all around Arkansas. Races are run by NICA (National Interscholastic Cycling Association) and take place on the weekends where everyone gathers to camp and prepare for the event.
Volunteers from all over help set up the race courses, as well as tear it down when it's finished. The races "Help bring together people of opposite teams in a way that no other sport does. It also is a way to help out the local trails and help do some service for something you love," said Levi Garrett, who is a part of the Conway Bearcats team. There are four total races this year, and two races have occurred so far.
Race 1:  9/8/19 in Eureka Springs at Passion Play
Race 2:  9/29/19 in Barling at Spring Hill Park
Race 3:  10/20/19 in Bentonville at Color Mountain Bike Preserve
Race 4:  11/3/19 in Hot Springs at Cedar Glades Park
The Conway Bearcats practice on Tuesdays and Thursdays after school and sometimes on Saturday mornings in varied locations, two being Gatlin Park and Cadron Park.  "I feel we are doing great so far. We are second overall in the state and I believe we can only get better from here," said Ethan Uhlfelder, who is also apart of the Conway Bearcats.