Opinion on HSM:TMTS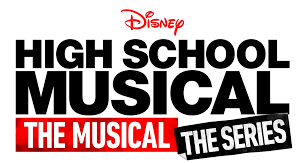 Disney Plus is home to many popular and beloved tv shows and movies. However, those aren't the only things that people are talking and raving about. Disney Plus also offers many originals that have become very popular as well. 
One show in particular that has taken the spotlight is High School Musical: The Musical: The Series. It is a spinoff of the popular Disney Channel original movie trilogy High School Musical. It was first released in 2006. However, due to the fan involvement, Disney decided to bring the popular story back to life. High School Musical: The Musical: The Series is about students in East High School's drama program and their production of the original High School Musical. Their drama teacher, played by Kate Reinders is a former backup dancer from the film, and hopes to bring the story to life at their school as it has never been done before. Main characters, played by Joshua Bassett and Olivia Rodrigo, have stolen the hearts of so many with their love story on the show. Of course, however; there has to be some drama thrown in the mix as well to keep fans engaged. Episodes are released one-by-one each week, which is different from the typical full-season release of a show. Fans wait in anticipation each week to find out what will add to the exciting lives of the teenagers at East High. 
In my opinion, High School Musical: The Musical: The Series is an amazing show. However, I have to admit, I wasn't so crazy about the spinoff when I first heard about it. I grew up watching all three High School Musical movies in anticipation of my own high school years. The storyline is one that I fell in love with and it is still one of my favorites to this day. Whenever I heard about the new Disney Plus series, I knew that it had some big shoes to fill. However, this show has exceeded my expectations. The producers have done such a great job creating a great storyline and keeping me and the rest of the fans coming back for more each week. In addition to the amazing storyline, the soundtrack is full of new and wonderful songs. They are beautifully written and are also very catchy as well. 
Overall, I would highly recommend High School Musical: The Musical: The Series to anyone. There are so many pieces of the show that make it unique. It's worth the watch and you will get hooked on the lives of students at East High School. 
About the Writer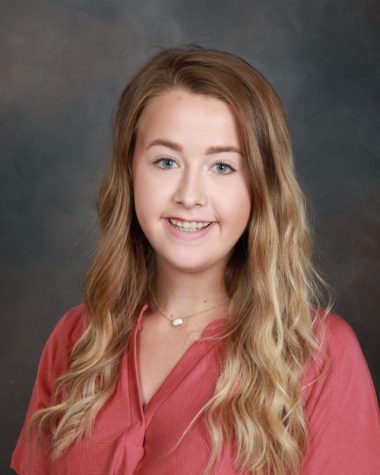 Kennedy Smith, Staff Writer/Editor
Junior Kennedy Smith is one of the editors for the Wampus Cat Student News site, and is also on the 2020-2021 yearbook staff.  She is involved in Fellowship of Christian Athletes, Beta Club, Key Club, Caring Cats, Mentors Empowered, National Honors Society, National Spanish Honors Society, and Quill and Scroll. Kennedy is also a member of the CHS Varsity Cheer team, and is an intern for the Conway Athletic Department.  She is a member of Delta Beta Sigma Social Sorority, where she holds the positions of Sentinel and Prayer Chaplain. Her hobbies include hanging out with friends, writing, watching sports, and cheering on the Conway Wampus Cats. Kennedy hopes to attend the University of Arkansas and get a degree in Broadcast Journalism with an emphasis in sports.