Bethune Runs up the Score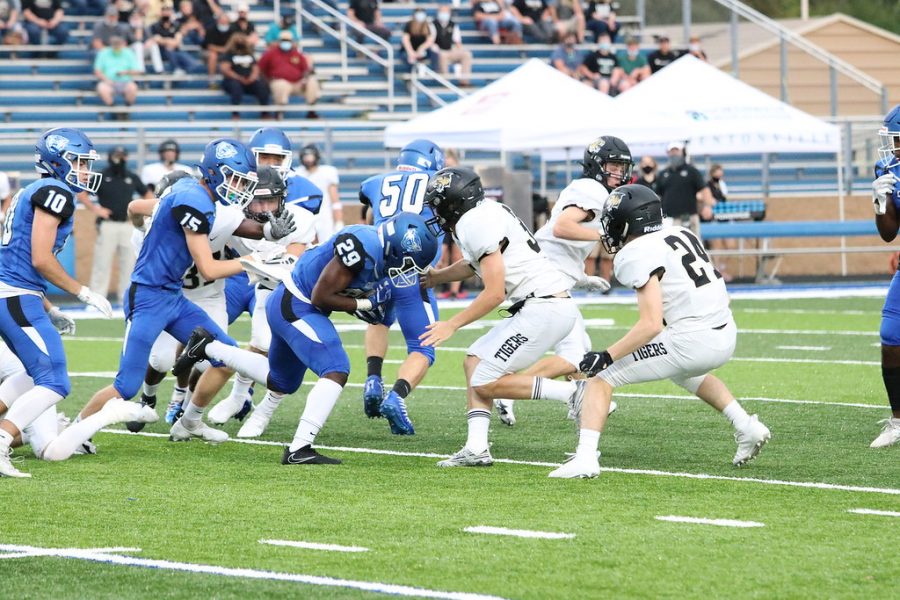 Susannah DeBlack
September 21, 2020
Conway High School senior running back Jamaal Bethune has been blowing up the stat sheet these last few weeks. He has rushed for over 400 yards, and has 6 touchdowns in only three games, for the Wampus Cats. When asked about his favorite thing about the sport, he said "I just love the crowds and seeing everyone who shows up."  He also likes the excitement and suspense of the game. His most memorable football game was the first one he played against El Dorado in August 2019. 
 He began playing football in sixth grade, and has had high hopes for his future since then. His dream is to attend either University of Arkansas or LSU and play football for them. He also hopes to make the NFL one day, and this has been his goal since the start. 
The Wampus Cats were off last week, and, sadly, their game next week was cancelled due to Covid-19. Their next game will be October 2 at home against North Little Rock.