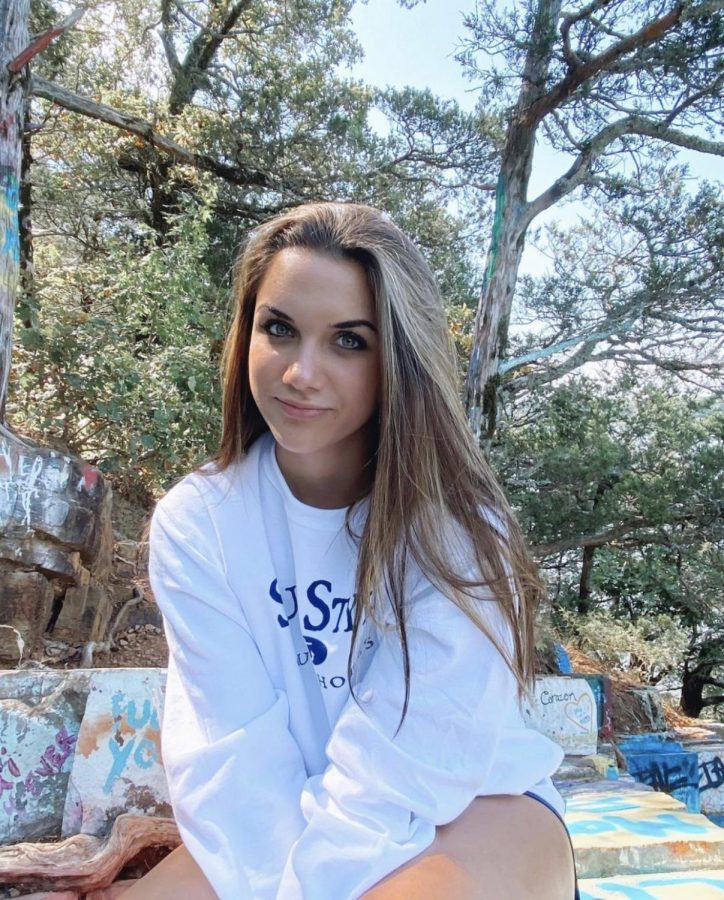 Some might say that junior Kaylee Moeri's high school life is perfect. She has and maintains good grades, is on the varsity cheer team, and recently started a new job. She is also in the social sorority Delta Beta Sigma and is planning on attending the University of Central Arkansas. 
     Moeri is very grateful to have been brought up in a school community as loving and accepting as Conway. Through Conway High School, she is able to explore many areas of academics as well as join the high school cheer team. Being a virtual student, it has been a little more difficult for Moeri to keep up with all of her school work. She says one thing she does to help keep herself in check is, "a daily routine of checking for assignments in my classes every morning." 
     On top of keeping up with her assignments and making a schedule, Moeri also attends cheer practice each day. Three reasons Moeri says she loves being on the cheer team is, "it keeps me active, I am involved in school activities, and it brings me closer to my classmates." Being involved with cheer is just another way for Kaylee to enjoy her high school experience.