Teen Court Aims To Involve Students And Lower Crime Rates
Seniors from the Faulkner Country area take action to help their community through the 20th Judicial District Teen Court, hosted by Judge Braswell. Active members of Teen Court have been chosen to take an oath to make a real impact on the youth of Faulkner County. Teen Court members will be responsible for acting in the following positions on real juvenile cases; Defense Attorney, Prosecuting Attorney, Clerk, Bailiff, and Jury, from now, through the summer. 
Teen Court serves as the largest teen volunteer program in the country with over 110,000 annual volunteers. Not only has it involved students in their community, but it has lowered the crime rate and incarceration of juveniles in the area. Juvenile crime is something that has been looked over for several years. But what most do not realize is that juveniles are more likely to reoffend as adults. According to MST Services, "juveniles were far more likely than adults to reoffend after release across all states. The highest reported recidivism rate for juvenile offenders was 76% within three years, and 84% within five years. When these juvenile offenders reach adulthood, the numbers are equally high." Each year in Faulkner County, the number of kids who enter the detention center continues to drop.
This year's Teen Court is already at capacity, but if you are in the Class of 2022, anticipate the opportunity to sign up. Look out for news about 2022 Teen Court, and do not hesitate to apply.
About the Writer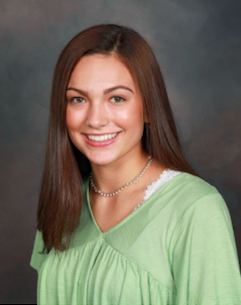 Sydney Brooks, Staff Writer/Editor
Senior, Sydney Brooks, is one of three 2020-2021 yearbook editors, as well as one of the Wampus Cat Student News editors. She is the 2021 Senior Representative for Student Council as well. Brooks is involved with clubs including CHS Key Club, Quill and Scroll, and CHS Student Council. Her interests include; reading, writing, meeting new people and making strong connections, traveling, volunteering around her community, and spending time with her family. Sydney Brooks plans on attending the University of Central Arkansas and majoring in Communication Sciences and Disorders, in hopes of becoming a Speech Pathologist and working with kids.