CJHS Choir Successful at Competition
Hang on for a minute...we're trying to find some more stories you might like.
65 out of 86 choir students made chairs at the competition of All-Region October 13. Many of the students are ecstatic about the news and excited to attend the upcoming clinic. The auditions were held in Little Rock and had choir students from all over the state attend and try out for a chair in the clinic.
CJHS students performed successfully at the auditions, many grabbing high chairs like 1st and 2nd in their voice parts. One of these students is Chloe McMurry who made second chair in the Soprano section. "At first it was scary but I tried my best and luckily I got second chair," said McMurry. Participants were recognized and performed for the school board October 16.  
Making All-region is a significant achievement for any choir student as participants have to sing alone while also being judged by three choir directors who know the piece inside and out. It can be a nerve racking experience but most, if not all of CJHS's choir students overcame their fear and impressed the judges.
About the Writer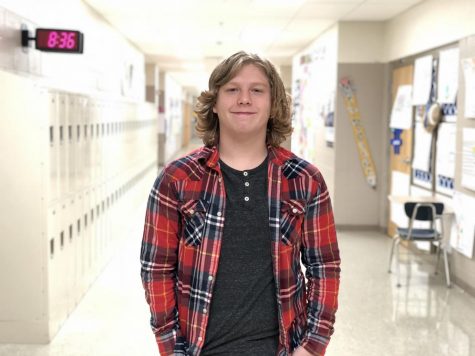 Vance Ethridge, Jr. High Writer
Freshman Vance Ethridge is in the choir at the Junior High. He enjoys writing and watching movies. Ethridge wants to write for the paper because it's a good way to improve his writing skills and also a chance to get to know his school better.