Sanders Shows His Sweet Spirit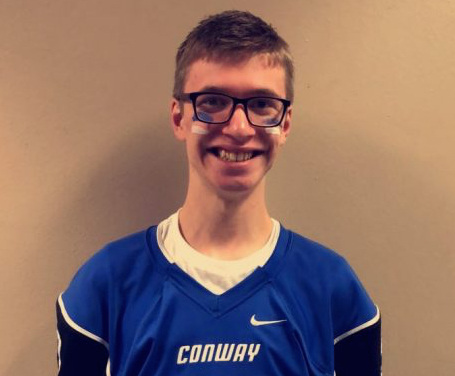 Hang on for a minute...we're trying to find some more stories you might like.
The 2018 Wampus Cat Blue side freshman football team has stayed together as a close knit aggregation within all of their highs and lows in their season as it comes to an end. Zachary Sanders, the team's hardworking manager, is known for his outgoing personality and encouraging spirit to the boys. "Even when we are down about a loss or a bad play, he always brings up the team spirit," 9th grade West Boudreaux says. Sanders will do all he can to help the boys in whatever they may need. One unique thing many don't know about Sanders is his Autism. He is loved by so many, and never has anything but a smile on his face despite the fact of his minor disability. It has never stopped him from assisting the team he cares for so deeply and clearly. The blue side coaches, Coach Joseph and Coach Prince, refer to him as "Coach Sanders." Zachary will go about each day, and practice, with an uplifted and bright spirit that never falls.
Ultimately, Sanders is always reaching out to everyone he knows and does what he can to talk to everybody he crosses paths with. "Right now I'm injured which means I spend more time with Zachary on the sidelines than if I were to be playing. He's quick to check on injured players, asking them if they're okay and obviously cares about their answer. It goes to show that a disability doesn't prevent anyone from being a good person," says Eli Smith, 9th grade. His contribution to the ninth grade blue side football team is undeniably significant. Sanders plays a role not just within the football team, but just as much at Conway Jr High School. Without him, a tremendous piece of the Wampus Cats would be missing with the heart he displays throughout all he does.
About the Writer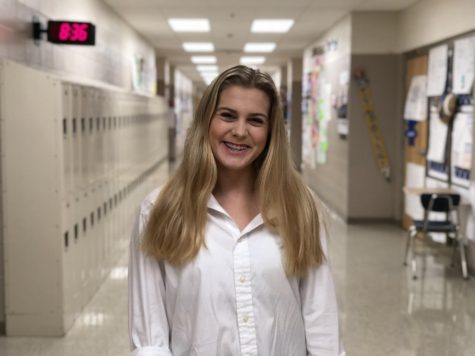 Sarah Grace Adams, Jr. High Writer
Freshman Sarah Grace is on the 9th grade dance team and has been dancing for the past 13 years. She also sings and plays the acoustic guitar, ukulele, and violin. She writes for the school paper because it's a source of information for her peers about the school and several other things people would be interested to read about. She believes its very cool to be able to share your ideas and how you interpret them by writing and displaying it.