Students Encouraged to be Mindful in Hallways
Hang on for a minute...we're trying to find some more stories you might like.
Conway Junior High School has about one-thousand five-hundred students that all have to be in the same hallways at the same time. We flood the halls making it more difficult than it should be get to class. We should all be more mindful when walking through the halls, because if we aren't, then other students cannot get to class.
When dealing with people stopping or walking slowly in the halls, there are a few different types of students; the ones that just stand there annoyed, the people that push them out of their way, and the people that ask them to move. These reactions have a variety of outcomes — some good and some bad.  It's never good to arrive to class stressed from hallway traffic, and it's really not good to push others. Sometimes asking people to move doesn't bring about a productive conversation either.
I understand that students want to savor their time out of class for as long as possible.  The hallway feels like free time when we're at school. It's understandable that students may not see their friends and the halls are the only place they see them, so they want to seize every opportunity to socialize. Or maybe they just don't want to go to class, but that does not mean that they should make other students late because they won't move out of the way. The hallways are there for you to walk through, not talk through.
The only solution is for us to be aware of the people around us and what they're trying to accomplish in the halls.  We need to work on being more mindful of our classmates. If every student started paying more attention to what was going on around them, then the traffic in the halls would not be as bad.
About the Writer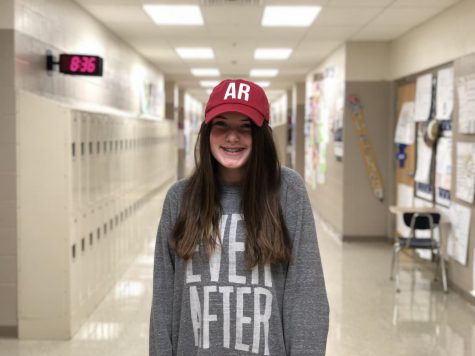 Audrey Rawls, Jr. High Writer
Freshman Audrey Rawls plays in band, is a part of the yearbook staff, and is in the flagline. Audrey loves photography, her friends, and her church. She wants to write for the school paper to showcase some of the less known events and people around the school and bring attention where it is needed.