Junior High Quiz Bowl Takes First win of Season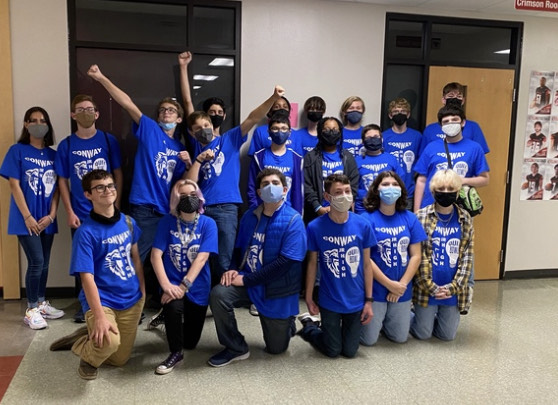 September 18 at Russellville High School, Conway Junior High's 8th and 9th grade Quiz Bowl team won their first tournament with 9th grade placing 1st and 8th grade placing 2nd.
In the beginning the team came off to a shaky start when they played against Morrilton but they eventually held themselves up and pulled out a win. 9th grader player, Barret Carter said, "… We had almost given up hope by the second round after falling behind. [But] we rallied through…"   At the end of the game they had won by 35 points. They then played against Greenwood and won by 275 points.
The Quiz Bowl team is ready to "Get back on the road," as Carter put it, as they play another tournament in Bryant on October 2.