Gamers: Bring Back the Fortnite Drum Gun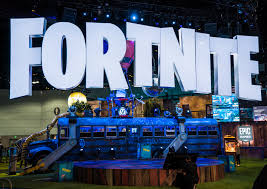 Hang on for a minute...we're trying to find some more stories you might like.
Fortnite, most likely the most popular video game in the world right now, is known for its wide range of guns. The drum gun has been one of the most popular guns in the game, used by almost everyone player.The much loved Drum Gun has been vaulted, and many players are devastated. The Drum Gun was a game changer for some, having an extremely fast fire rate and equally good damage. I myself am devastated without this gun. I often think of what the game would be like if it had never been taken out.
Epic Games added the drum gun back in July of this year. Gamers worldwide felt the gun was overpowered, but continued to take advantage of it. With the gun dealing twenty-seven body damage, fifty-four headshot, and an under three second reload time, the gun certainly was too overpowered. The gun could've been nerfed. But no, Epic Games decided two months after releasing it to vault the drum gun.
Fortnite is known to have many SMG style weapons that are straight up overpowered. With fixes, the drum gun could be balanced. Many other SMG's like the suppressed SMG and tactical SMG have been vaulted. None of them were as overpowered as the p90 though, which is questioning.
A possibility of the drum gun returning could be in playground mode. Playground mode is a gamemode in fortnite where up to four people have an hour on the map to do anything you want. Epic Games has several vaulted guns in the mode including the Light Machine Gun, Suppressed Smg, etc. If all these guns can be put into playground, why not the drum gun? Epic should at least look into making a limited time game mode that includes drum guns; because without it, Victory Royales don't feel the same.
Nobody ever complained about the drum gun, and there were no bugs or problems with it. Drum gun lovers including myself will continue to keep an eye out on a possible comeback for the missed weapon. But will it be making a return? Well, probably not, but all we can do is hope.