Girls Basketball Wins Battle on Barrow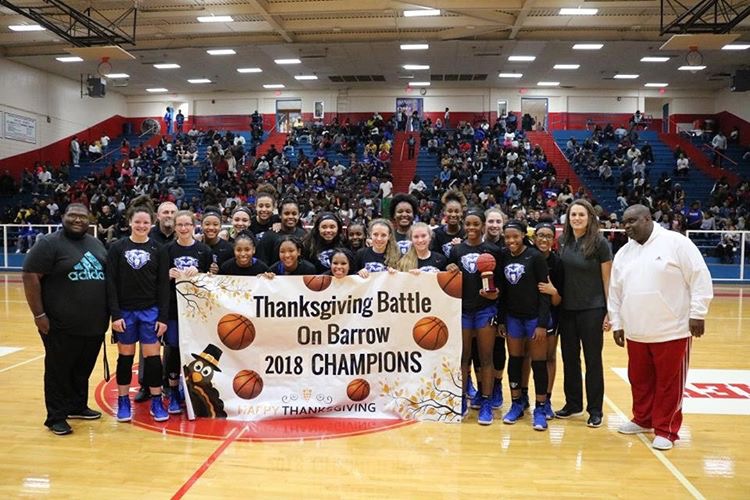 Mason Choate, Sports Writer
November 26, 2018
The Lady Cats traveled to Parkview High School over the weekend for the 2018 Battle on Barrow tournament. After an impressive start to the season, including a trip to the championship game in the Dandra Thomas Invitational,  the girls were prepared for a tough challenge.
Conway started off matched up against the Central Tigers on Friday night. The first half proved to be an interesting test for the Lady Cats, but they would prevail in the second half, defeating Central 62-32, and advancing to the championship game on Saturday.
The championship match-up was set between Conway and the ESTEM Mets. The Mets defeated Parkview on Friday to advance to the title match. Right out of the gate the Lady Cats were too much of a test for ESTEM. The girls would defeat the Mets easily, 57-26, and were crowned champions of the 2018 Battle on Barrow.
For awesome images and highlights of the tournament, check out fab44tv on Instagram or Twitter.
The Lady Cats now sit with a record of 5-1. They are preparing to travel to Fayetteville High School on Thursday to take on the Kickapoo Chiefs.