Fletcher Bowls Her Way Through High School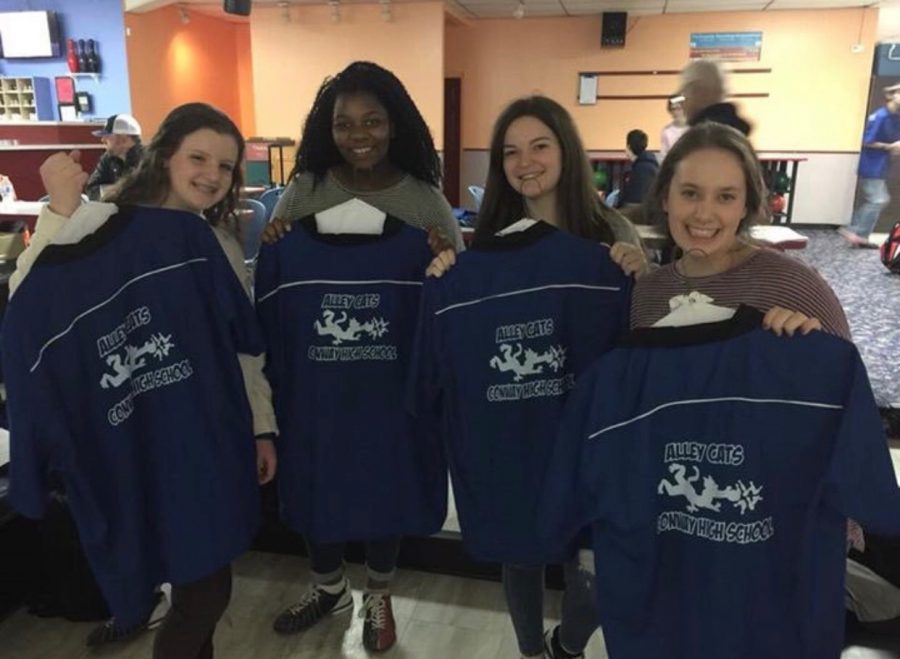 Madison Ritchey, Staff Writer
December 4, 2018
Most people at Conway High School aren't even aware that we have a bowling team, but for junior, Nichelle Fletcher, it's something she enjoys doing here on campus. Those on the bowling team are named the AlleyCats, with custom made jerseys and everything!
The typical bowling season runs from mid-November to mid-February. Every Wednesday the bowling team meets at Conway Family Bowl for practice. Fletcher has been apart of the team for two years now, and plans to also be apart of the team in her senior year of high school. Most people think they would compete against other school's bowling teams, however Fletcher says she chooses not to compete because she bowls solely for enjoyment.
Fletcher is pretty involved here on campus. Outside of the bowling alley she is apart of Key Club, Orchestra, and the Delta Beta Sigma sorority. She also maintains a job at Slim Chickens here in Conway so her life can be rather busy at times. When her high school life began, she looked around for new opportunities to get involved. She chose bowling because she wanted to make some new friends and simply to be apart of something stress-free and fun! However, Fletcher has bigger plans once high school is over. For now, bowling is just an enjoyable pass time.
When asked what her favorite part of it is, Fletcher responded  "when people bowl strikes and everyone cheers. In a way it feels like a touchdown or a home run."  For the Alleycats, bowling is just as important as any other sport, like football or baseball.
Although Fletcher's life seems really busy, at least she has time to offset it with something she thoroughly enjoys, like bowling!