Newsies Cast Chosen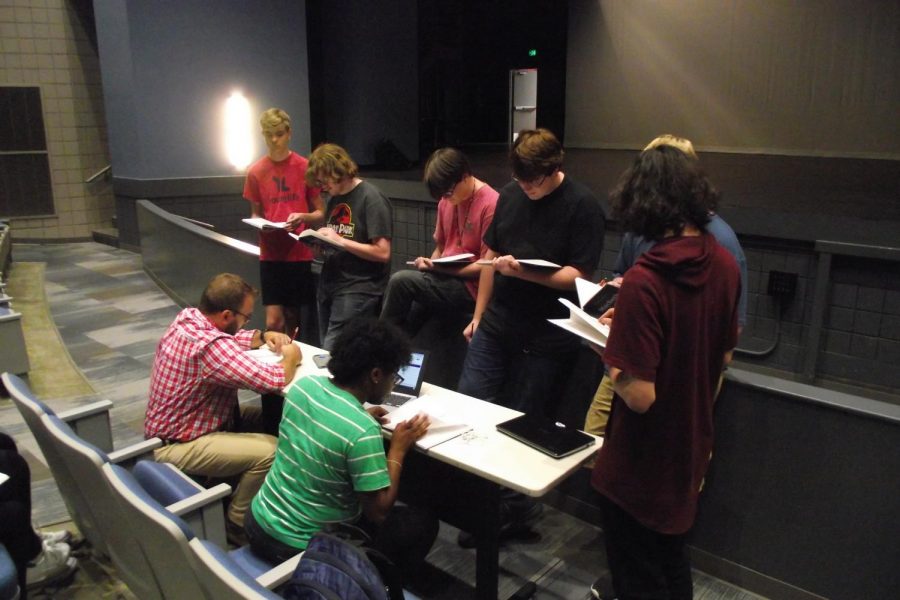 It has been an exciting time for musical fans at our school the past few weeks. December 20, the full cast of the school musical "Newsies" was announced on Google Classroom. The leading role of Jack went to Ethan Marotte, 11 and Katherine will be played by Anna Caroline Gregg, 11.
Tuesday December 18, the auditions were held to form the cast. There were over one hundred people auditioning for speaking roles, and another group of people for featured dancing parts. "The audition was definitely nerve wracking, but I love Newsies and worked hard, luckily it paid off", Gregg said.
Later that night after all the auditions were over Mr. S posted a list of people they wanted to see again. These were the people they considered for the main roles such as Jack, David, Les, Crutchie, Pulitzer and Katherine. All the guys chosen for those roles, and a few girls for the role of Katherine, got to do a second audition on Thursday after school.
"It was the toughest audition we have ever had! We are so impressed with all of the talent that came out," Mr. S. said. Other people on the cast list include Camden Keech, 12 as Crutchie, Douglas Butler, 11 as Davey, Will Rowe, 12 as Pulitzer, Michael Taylor, 6 as Les and Bria Alford, 12 as Medda Larkin.
Rehearsals have started on Tuesday January 8 and performances will be Thursday, April 18 through Saturday, April 20. There will be six performances.
About the Writer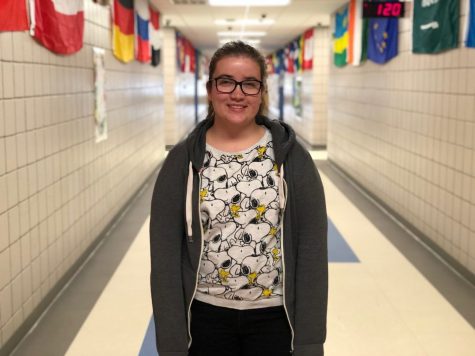 Karen Demeyere, Staff Writer
Junior Karen Demeyere is a foreign exchange student from Belgium. Some of her hobbies include reading, writing, and always learning new things. Here at Conway High, she is involved in the Creative Writing Club, the Book Club, and the String of Pearls Club. Demeyere loves writing stories and sharing them with people, she finds it is a good way to get to know new people.