Group Projects Bring Anxiety
Hang on for a minute...we're trying to find some more stories you might like.
It has come to that time of year when it is time to start on projects, and while some teachers may be kind enough to let you decide how you work better, group or no group, others may not.
While the idea of working in a group could seem intriguing, if you choose to work with a group there's a chance that you will be able to choose partners and of course you are going to choose a friend that you share the class with. But if you choose to be in a group there's also the chance of not being able to choose your partners.
This, if you're like me, could bring on feelings of anxiousness because you don't know the name of the people in your group despite it being the third nine weeks of school. There are many other reasons that have led to my dissatisfaction with group projects.
There is the obvious reason that has happened to everyone at least once in their lives, we've all gotten stuck with all the work at some point.  No matter the circumstances that led to this happening; the result is the same, the person that did most or all of the work is stressed out.
This is because in my opinion the group project was made for a group, not for a single person. But most likely the person who is stuck with the work will do it in order to get a good grade, or is this just me. Overall, group projects are very stressful enough . I think one solution to the problem is to let students pick their partners. While this might not be a perfect solution, I think that it would help a lot.
About the Writer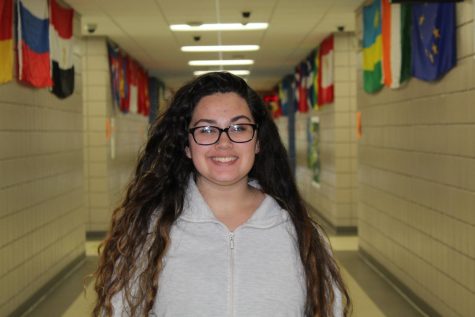 Savannah Eckl, Staff Writer
Junior Savannah Eckl loves to draw in her free time and likes to listen to music and drink coffee. She has four siblings, all girls, and wants to write for the school paper because she thinks it could be a good life skill to attain and could possibly lead into a career.