All or Nothing: Cats Head to State Tournament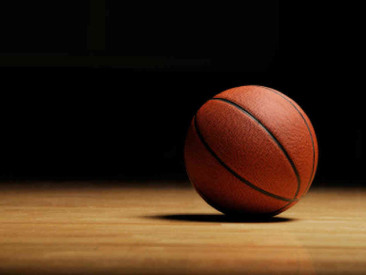 Hang on for a minute...we're trying to find some more stories you might like.
The stage is set, it's that time of the year where its win, or go home; its safe to say though that your Conway Wampus Cats don't want to go home!!  Looking back on the year the boys team had was nothing short of amazing, but they definitely want more, maybe that's based on the motto this year "Ring Szn." Maybe it also has something to do with the passion and fight we play with every time we step out onto the court, whether its a clutch 3 to send the game to overtime by Sr. guard Christian Williams, or a buzzer beating shot by Sr. guard Terry Clardy.  We don't exactly know what's in the gatorade that this team's drinking, we just know we all hope they keep drinking it!
Coming into Friday's game (April 29th 8:30 Pm start time) the Cats are riding a 1 game losing streak thanks to the Bryant Hornets who came into our house and stole one out of Buzz Bolding, a place that we were undefeated in heading into that game.  The mindset is vengeance, but in order to do that we must be perfect because the Bryant Hornets are on the opposite side of the tournament bracket, and we would only get that vengeance game in the State Championship. Conway knows what they must do to advance; they have been doing it all year long, get the ball down low to the bigs and play through their guards.  It's something that is definitely easier said than done, but if anyone can do it, its this Conway team.
Well that's the report, it sounds so simple, but anyone who knows sports knows how hard it is to play consistent every night, not to mention this is the STATE PLAYOFFS folks.  Your Conway Wampus Cats could win a State Championship!! (has a good ring to it) Check out the Lady Cats as well on Friday the 29th at 7:00 PM, followed by the boys at 8:30 PM.
About the Writer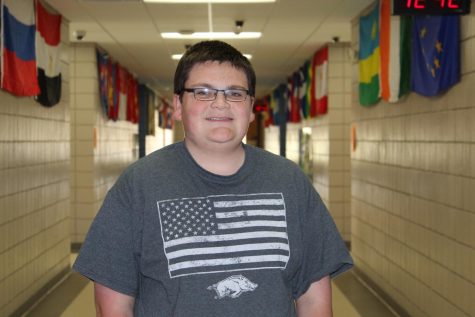 Landon Dunn, Staff Writer
Sophomore Landon Dunn is on the golf team at Conway High School and helps with commentary and stats for various sports. He wants to be a part of newspaper because it seems fun and he feels like he could get a lot of people to start viewing it. He enjoys writing about sports and informing the students about what happens around the school.