Conway Musical Seniors see 'Chicago'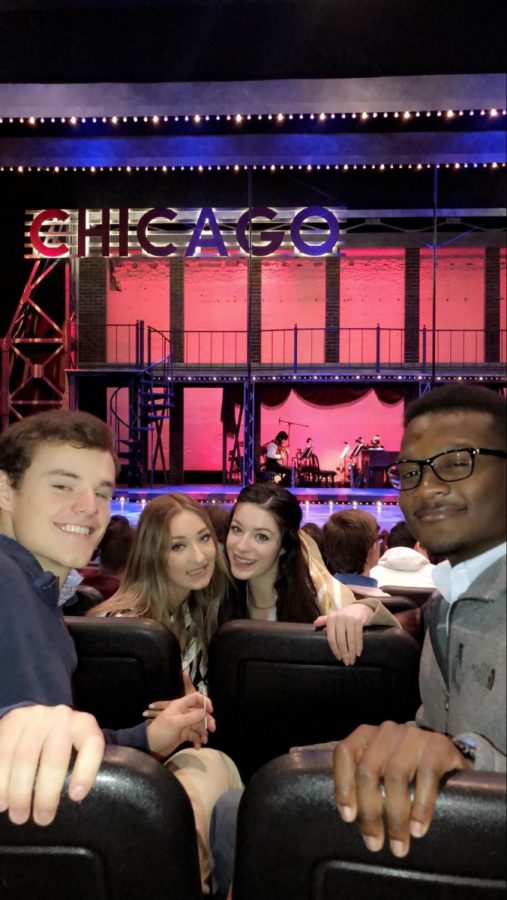 On Thursday, February 28, the seniors at CHS involved in the school production of 'Newsies' took a trip down to Little Rock to see the musical 'Chicago'. Approximately 50 high school seniors crammed onto a single bus, but were extremely excited to be out the entire day to see the popular Broadway musical. The students saw the production at the Arkansas Repertory Theatre in downtown Little Rock at 10:30, but arrived early in order to eat breakfast nearby. Mr. Spiridigliozzi takes the seniors involved in the musical each year to see a local musical, which is seen as a right of passage and special privilege to many.
Chicago is a Tony Award-winning musical, which follows Roxie Hart, a young woman who has committed murder, and is soon to be put on trial. She hires a famous attorney, Billy Flynn, who exploits her with lies in order to achieve her dream of fame, and his greed for money. Many popular songs from the musical are 'Cell Block Tango' and 'All That Jazz', which many students were surprised to find out that they originated from 'Chicago'. Several other schools attended the matinee performance, and the audience was lively throughout its entirety.
It was the first time seeing this production, or even attending a performance at the Rep, for many students, and they enjoyed the experience alongside their friends and fellow classmates. Afterwards, the students boarded the bus, and made the 35 minute drive back to Conway. "I had such a fun time seeing 'Chicago', and getting to hang out with my friends the whole day was a plus!" Jasmine Cooper, a featured dancer in the musical exclaimed. Conway High Schools production of 'Newsies' will take place on Thursday, April 18, through Saturday, April 20 at the James H. Clark Auditorium.
About the Writer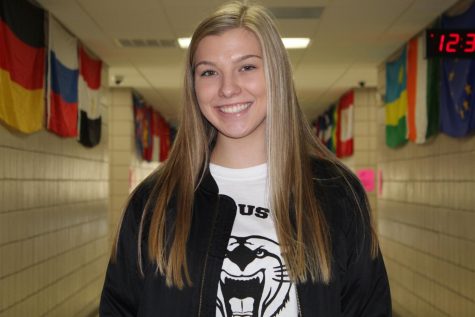 Hannah Taylor, Staff Writer
Senior Hannah Taylor is on the Varsity Tennis Team at Conway High School and is in Student Council, Caring Cats, and the Forensics Team. Taylor loves to travel, go shopping, and hanging out and making funny videos with her friends. She spends most of her time either on the tennis courts, hitting with her best friends, or going out to get coffee, talking, or listening to music. She has always loved to read and write about other people, so taking journalism and writing for the school paper was a fun outlet to channel this side of me'. She aspires to be a news anchor, or work with television broadcasting, so writing these news stories is really helping her.