Future Conway Lady Wampus Cats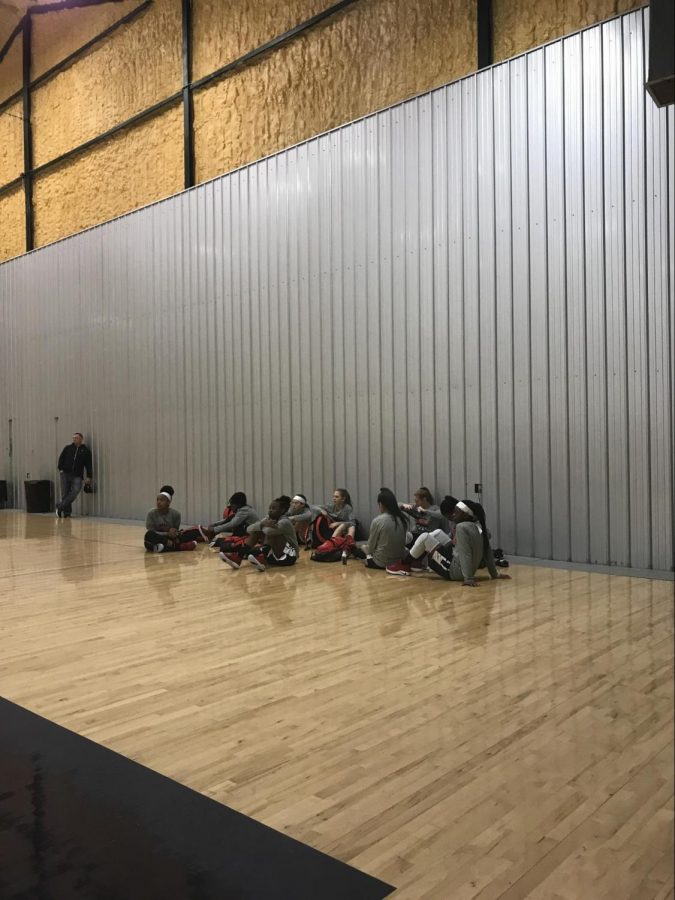 Chandra Harper, Staff Writer
April 1, 2019
On March 16, 2019 the girls Woods Elite AAU basketball team played against three teams with a winning number of two out of three.  The starting five ladies Samyah Jordan, 7 positioned at one point guard, Emerie Bohanon, 7 positioned as a two shooting guard, Kate Scroggins, 7 positioned as a three shooting guard, Brooklyn Ferguson, 7 positioned as a four forward, and Kyria Harper, 7 positioned as five forward gave an outstanding performance for their very first time playing as a team.  March 17, 2019 the ladies won their first game that day but their last game in the tournament. The ladies got 3rd place out of 15 teams throughout the tournament "The Hive" in Oklahoma City, OK.
These young women are the future of Conway High Schools Lady Cats Basketball and will be considered the Class of 2024. They will continue to learn the fundamentals and true love for the game of basketball and conquer the many difficult tasks it takes to be a Lady Cat.  Soon to be Wampus Cat Alumni Myia Yelder, 12 gives us advice on what responsibilities and future plans these ladies will have to look forward to in their upcoming years. "You have to be willing to work everyday! Come in and get focused and get better."
Being a young athlete comes with time and working on your strengths and weakness; your abilities and skills: getting up and down the court, dribbling, passing, hand and eye coordination, and even team building exercises.  It takes heart, dedication, and discipline to pursue a career in becoming an athlete. "Mind over Matter," meaning you have to be discipline to do what you are suppose to do regardless the crucial circumstances and obstacles that come your way. While training your body physically, you must also train yourself mentally; mental toughness plays a tremendous role in basketball and your well-being.  While continuing out their season, they will become a force to be reckoned with come their high school years and if they're lucky they might even win state; do not underestimate the power of the future lady wampus cats.
ONCE A WAMPUS CAT, ALWAYS A WAMPUS CAT