Conway Junior High, High School Named Jostens 2019 National Yearbook Programs of Excellence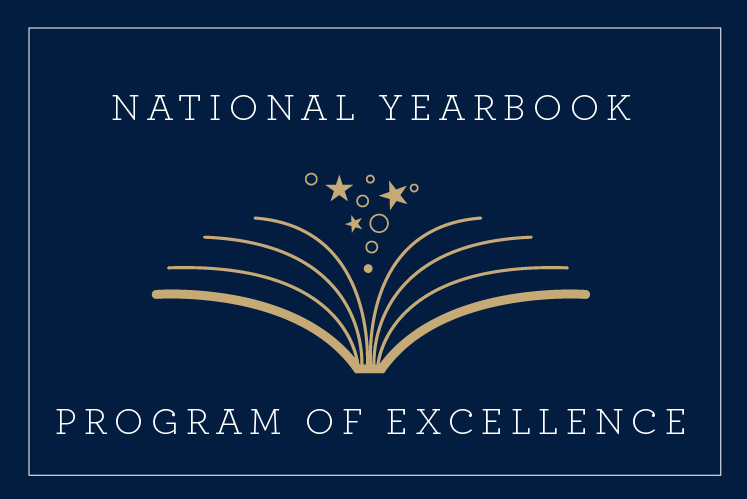 Jostens, the leading producer of yearbooks and student-created content, today announced that Conway Junior High's and Conway High School's yearbook programs have been named 2019 Jostens' National Yearbook Programs of Excellence. The National Yearbook Program of Excellence recognizes engaging yearbooks that reflect a broad representation of the student body while helping students develop 21st century skills such as communication, collaboration, and information and communication technologies (ICT) literacy.
The Conway Junior High award-winning yearbook program is led by Audrey Rawls and Maggie Lyon (editors) and staff members Kourtney Anderson, Dylan Carter, Morgan Henry, Rosie Knuckles, Isabel Ruckle, and Victoria Walter.  It is Conway Junior High's first time to be recognized.
2019 marks Conway High School's third time to receive the recognition.  The Wampus Cat Yearbook staff is led by editors Maggie Risley, Katie Mabry, and Samira Martin, and staff members Shelby Bourquin, Mia King, Brice Horn, Heidi Klug, Lily Espino, Jill Cliburn, Nabiha Khetani, Kaylee Long, Lorelai Bagwell, Ethan Bailey, Gatlin Billeck, Jacob Kaufman, Mason Choate, Olivia Marotte, Bailey Rhoades, Aaliyah Bonner, Mary Evans, Ashley Henninger, Isis Pena-Vasquez, Jayla Songer, Grace Talley, and Stephen Tillman.
Both the Conway Junior High and the Conway High School award winning yearbook programs are under the direction of Jamie Bratton, yearbook adviser.
"As always, the primary goal is to make a book our school will love, and which accurately shows the great things that happen here.  National Yearbook Program of Excellence is just a wonderful addition to the already huge accomplishment of making two great yearbooks.  I'm so proud of these staffs," Bratton said.
Jostens' National Yearbook Program of Excellence Awards are presented twice a year, in spring and in fall for yearbooks delivered during the school year. The Award was presented to the Conway yearbook programs for achieving the defined criteria in each of three following categories: creating an inclusive yearbook, generating school engagement, and successfully managing the yearbook creation process.
"I'm extremely proud of the effort and dedication put forth by these two staffs!  They set goals for the year, and exceeded expectations with deadlines, sales, and coverage.  I hope the Conway School community is just as proud of this adviser and her staffs as we are," said Natasha Durham, Jostens Yearbook Representative.
Both Staffs will receive a gem-studded recognition pin and a banner to display in school, so the entire school community will be aware of the outstanding achievement.