Wingstop is Better Than Buffalo Wild Wings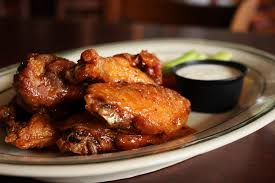 Hang on for a minute...we're trying to find some more stories you might like.
If you think that Buffalo Wild Wings is better than Wingstop then you're obviously delusional.  Wingstop is known for their flavorful and quality wings. As they say, "We are not in the wing business. We're in the flavor business."  This factor here is the leading reason as to why Wingstop is better than BWW. But there's more than just the flavor that makes it number one.
Wingstop is overall better than Buffalo Wild Wings, because their food has more quality and flavor. Their wings are moist, astoundingly flavorful, well seasoned, and are more meaty. Wingstop has 14 flavors, both sauces and dry rubs. My personal favorite is the Louisiana Dry Rub wings.  The flavors are actually cooked into the meat, unlike Buffalo Wild Wings who just drenches a thick layer of sauce on top of their wings and call it a meal. Buffalo Wild Wings doesn't use seasoning on any of their food, and I've tried the restaurant in two different states with different meals and leave unsatisfied every time. Wingstop also has a better pick of sides, especially their fries. Their freshly cut Idaho potato fries, give you a sweet and salty taste due to the light coat of sugar and salt on them. And the fries are not complete without their one of a kind, creamy ranch.  Then their other sides like their cajun corn, Louisiana voodoo fries, or veggie sticks will also make your meal worth wild.
Wingstop and Buffalo Wild Wings are both sports-themed restaurants, but wingstop is more family friendly.  Families can go inside and enjoy dinner while watching the game, and won't have to worry about any wild customers or outburst. Buffalo Wild Wings can get very rowdy since they have an actual bar setup and the place itself is much bigger size. 
Now, don't just take my word for it.  If you look at the experiments, videos and polls on the internet that people have done you'll see that most people agree that Wingstop is better.  Wingstop is elite, and Buffalo Wild Wings belongs to the streets. 
About the Contributors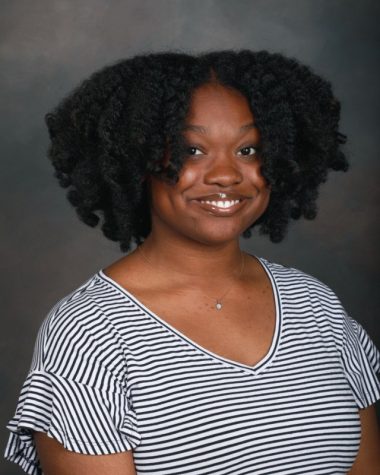 Destiny Perry, Staff Writer
Senior Destiny Perry is involved in EYE Club and National Honors Society.  She also enjoys reading, traveling, and hanging out with friends. She says journalism is a fun and interesting class and she enjoys the various projects.  She hopes to attend college and major in interior design.