Conway's Own Music Man
If you go to the music complex you can find Douglas Butler practicing for various musical events. He is a member of Conway High School band as well as Conway High School camerata choir. As a hobby he is a part of CHS Crunk Crew which is a separate band section.  Butler is a prodigy in playing 6 instruments; guitar, bass, oboe, saxophone, clarinet, and the drums. 
Music has always been very important in Butler's life. At the age of 4 his parents discovered he had perfect pitch. An ability that allows him to identify certain notes of the musical world, "It really helps with solos and singing,", Butler says. 
During the years Butler has been a part of many musicals and lessons.  He had a lead last year in the production, Newsies.  
He plays and learns music so he can release emotions and also improve his knowledge of musical habits and moods of music. 
Butler's favorite composer would be Jacob Collier. "He has such a way with harmonies and words, it's so beautiful." 
His favorite instrument currently is the drums and finding how to do their difficult rhythms and style. Butler enjoys a challenge and drums are one of his favorites. He enjoys performing for people and hopes to inspire and impact people with such talent.
About the Writer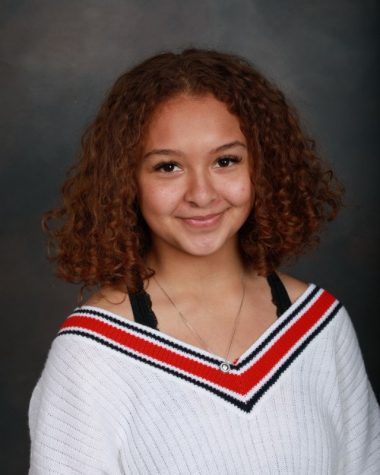 Niyana Quintana, Staff Writer
On top of Journalism and Chamber choir, Senior Niyana Quintana works 30+ hours a week.  She likes participating in journalism because it allows her to be involved in many school events beyond what she normally participates in.  She hopes to go to college and become an FBI agent.