Pascoe Signs to Run for ASU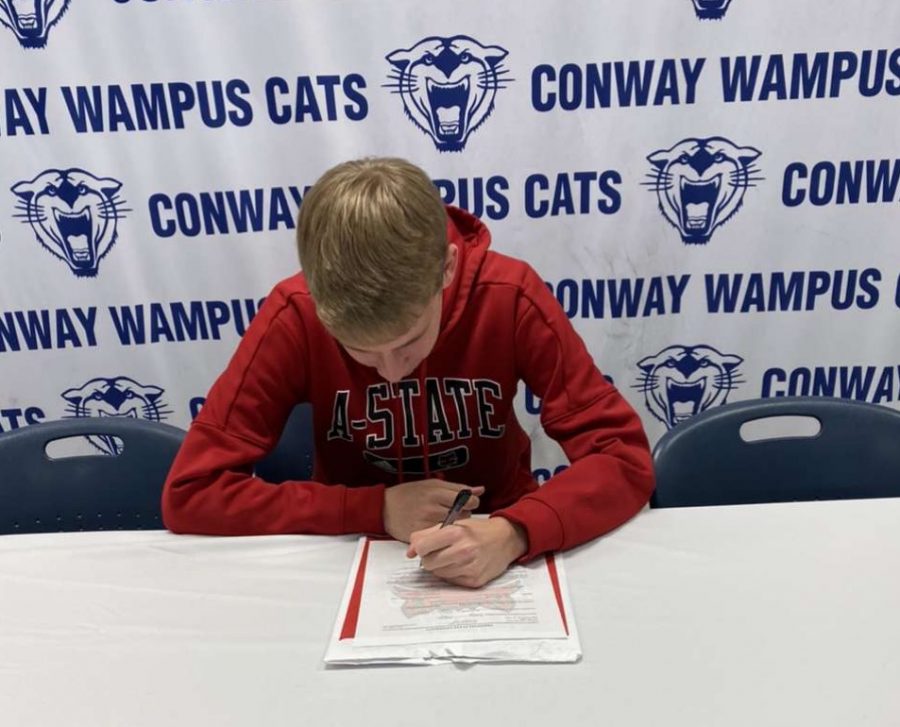 Brady Meyers, Journalism I Student
December 9, 2019
Senior Brady Pascoe signed to run Cross Country and Track for Arkansas State University December 4 at 4 pm in Buzz bolding Arena. 
Pascoe has run 2 Arkansas vs. Oklahoma meets and ran in the Nike Cross National South Regional meet this year. He's won 2 conferences with Conway and was named a part of Conway's Chili Peppers Legacy team. Pascoe has placed in the top 5 11 times out of the 19 meets with Conway and has placed in the top 5 in track 9 times out of his 12 events.
"I really enjoyed my visit. I've known the guys on the team for 3 years because my older brother runs there and is currently a junior. Also I'll get to run in college with him [his brother] for at least 1 year which is pretty special to me. I also loved both the track coach and the cross country coach. Also it's not in Conway. I wanted to go out of town and it's not too far away," said Pascoe.