Bieber Fever Epidemic Makes A Comeback
An epidemic from earlier in the decade has risen back up throughout the world, all from one man's emergence from silence. This epidemic, one that initially emerged from a Canadian, bowl-cut hair-styled boy, is known as Bieber Fever, and it is raging after Justin Bieber's news of his comeback in 2020. The cure? Well, there isn't one at the rate Bieber is going at.
Bieber announced exciting, long-awaited news of his releases in 2020, and as a Belieber, it has been long worth the wait. The newly married star took to Instagram to tease the phrase "Bieber 2020" for several weeks before finally revealing what the year will look like for his career. On December 24, 2019, he had four special announcements, some that have already been put into action.
First, his new single "Yummy" was released on January 3, causing it to quickly gain popularity. In fact, according to Twitter user "chart data," Justin "…is the first artist in history to rank at #1 on the Hot R&B Songs (Yummy) and Hot Country Songs (10,000 Hours) charts in the same week." The day after the release of his song, the music video was released on YouTube, which currently has about 127 million views.
To add on to the release of his new single, Bieber also released a trailer demonstrating his comeback this year, including his new album, new tour, and new docu-series. His album release date maintained its anonymity until January 28th, when he released the album cover, name, "Changes", and release date, February 14th, as well as another new track, "Get Me", featuring Kehlani. The tour dates for his new album and tickets have been released and open to sale as well. Additionally, the trailer of his docu-series was released, revealing that episodes will be accessible to YouTube Red users starting January 27, and will stream weekly after that Monday.
About the Writer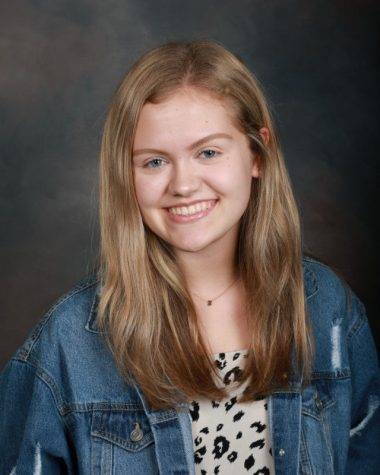 Emma Schluterman, Staff Writer, Photographer
Senior Emma Schluterman is in Fellowship of Christian Athletes and National Honor Society, as well as her third year of photography which is a huge passion of hers. She also loves spending time with her family and friends, going to Round Mountain Coffee, listening to music, traveling, shopping, making people laugh, and designing on Photoshop. She chose journalism because it combines two things she already enjoyed -- writing and photography. "I also like participating in school media because it allows students to have practice in media as well as use their voice," she said.  She plans to major in graphic design in college, allowing her to further pursue photography and design as an occupation someday.