6 Legs, 6 Signees
Seniors Sign on National Signing Day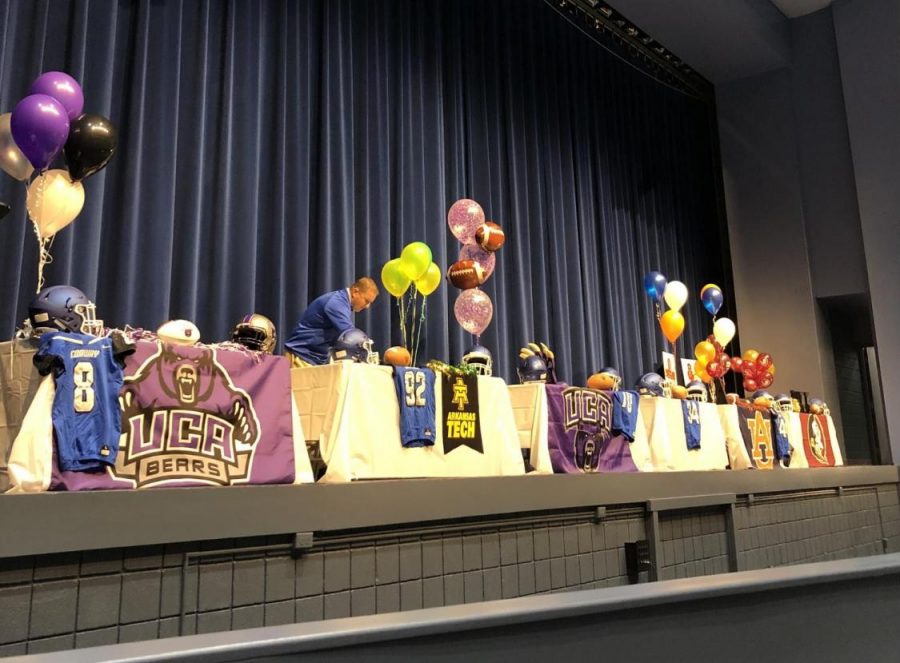 This years' National Signing Day was held on Wednesday, February 5th. Student-athletes across the nation look forward to the day that they will officially commit to playing college sports. 
Conway High School's football program had 6 of their former athletes sign to play college football at various universities. Haze Denton signed to play for the University of Central Arkansas, Reed Hughes signed to play for Auburn University, Korlin McKinney signed to play for Arkansas Tech University, Robert Scott Jr. signed to play for Florida State University, Dewayne Smith signed to play for Arkansas Tech University, and Slayde Smith signed to play for the University of Central Arkansas. 
Most colleges require their recruits to sign their letters of intent as early as possible on the morning of National Signing day. However, there was a ceremony held in the James H Clark Auditorium to allow friends and family to celebrate the boys and their achievements. Each signee had a table on the stage for them and their immediate families to be seated at during the signing day ceremony. The ceremony began with an introduction from Coach Keith Fimple and following, the signees gave their speeches. 
It was a special way for friends, family, and teammates to recognize how the hard work has paid off for these 6 boys. Also, it was an opportunity to bring the 2019 football team together one last time before sending the seniors off to all of their endeavors. 
Senior Slayde Smith said,"It was a dream come true, it was everything I wanted and more. I thought it was amazing to celebrate the guys and the opportunities that we were given. This is something I've dreamed of since I was a little kid and I look forward to my time at UCA."
About the Writer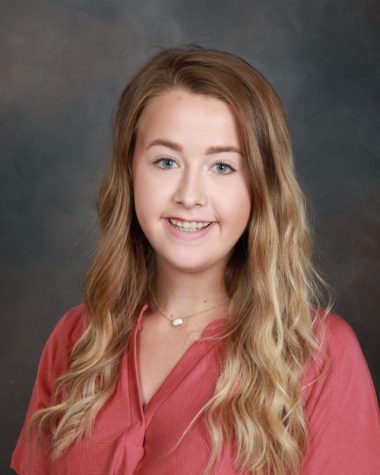 Kennedy Smith, Staff Writer
Sophomore Kennedy Smith is involved in FCA, CHS Cheer, Beta Club, DBS Social Sorority, and New Life Church.  She loves watching and writing about sports, specifically the Arkansas Razorbacks. She loves writing and keeping people up to date on the latest news, and she hopes to eventually attend University of Arkansas to major in sports journalism.