Students Split Between Love for High School Football and Basketball
Whether it's touchdowns, kickoff returns, interceptions, or slam dunks, three pointers, and buzzer beaters, everyone has their own opinions on these two sports. Although some people can't decide, many people have clear reasons why they favor one or the other.
After the Wampus Cats boys basketball team's championship winning season, many people began to realize their passion for the game. When asked her opinion, 11th grader Kaylon Neal said, "[Basketball is] easier to understand." People who play basketball even just love watching the game when they are playing. Senior Haylee Malcum said, "I personally play basketball so I enjoy playing it and watching it more!" 
Football, on the other hand, is well known for its very energetic and tight team atmosphere. Senior Baylee Brown said, when asked why she liked football better, "Because I've always grown up around football, and it's such a fun sport!" Going along with the atmosphere of football, Junior Hart Irby said, "…I just find it more entertaining and the atmosphere really brings out the game [and the] people" Others have said that football has helped them make friends and better communicate with those around them. As junior Paxson Amy said, "Liking football helps me make small talk with older guys at the gym."
Both sports have their highs and lows, and everyone has their reasons why they favor one or the other. However, both can be known as something that really brings people at Conway High School together as a way to meet friends.
About the Writer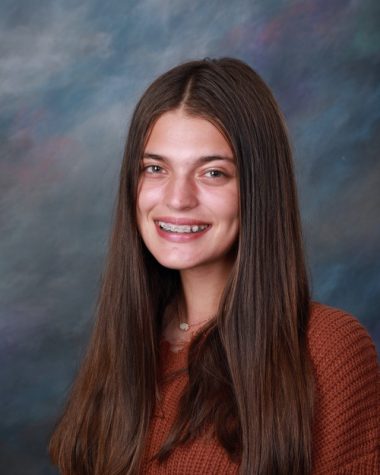 Susannah DeBlack,
Susannah DeBlack is a Junior Staff Writer for Wampus Cat Student News.  She is also involved in. Tennis, Caring Cats, Beta Club, and NHS. She enjoys hanging out with friends and listening to music. She has 10 pets at her house and really enjoys watching sports.  She hopes to major in broadcast journalism and get her dream job at ESPN.