Why "A New Hope" Is The Movie To Watch
"Star Wars: A New Hope" has everything a sci-fi movie needs to draw interest from an audience. The beginning has a premise for conflict in the first ten minutes, bringing the idea of a daring escape by two droids from a hostile force, crashing onto a planet at a mysterious woman's urging. This is an immediate event that tells viewers something's about to happen between two forces, as well as introducing several characters and their motivations: evil-doers in white armor chasing a lady in a dress, lady in a dress has a secret and probably needs a rescue, the droids are helping the lady and provide some comic relief with how they play off each other. There are few enough moving parts not to overwhelm, but enough to set up an operatic sort of narrative, full of twists and turns. The next segment isn't as compelling at first, but only because it's to lull the audience into a sense of security after the rush of the start. This introduces the main character; a farmer, a desert boy, wanting to do more with his life, who happens to live on the same planet the droids crashed into. The story takes all sorts of twists and turns, adding in a mentor for the farm boy, a plotline for the lady to be saved, and a quirky pilot with a muscle of a companion to get them all in the same place. The story is self-contained until the end — the evil-doers are defeated for now, the droids are safe, the lady is saved, the farm boy and the pilot receive grand thanks, and the mentor… well, it's a good story for the sequels. Who wouldn't want to watch a movie with such an array of subjects to fall in love with?
About the Writer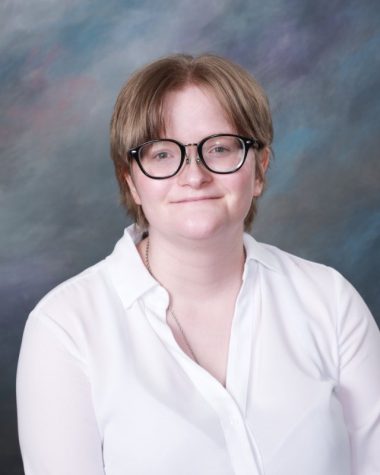 Cori Lea,
Cori Lea is a Senior Staff Writer for Wampus Cat Student News.