Perfect Spring Break/Summer Trip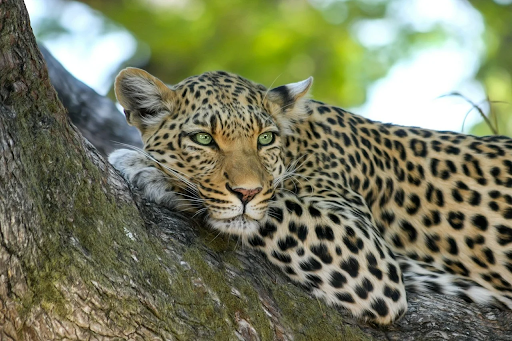 Recently, I went to what is now one of my new favorite places – the St. Louis Zoo. Summer break is coming, spring break is coming, and you HAVE to stop by Saint Louis Zoo with the family. There are over 18,000 animals, countless amounts of snacks and activities, and it is literally free!
       Obviously, the number one thing that makes this zoo elite to others, is the amount of animals. This zoo also contains lots of unique animals. There is definitely every single animal you can think of. There are arctic, desert, farm, tropical – animals from every environment. You will definitely find your favorite animal here. There are also rare selections of animals at this zoo, like penguins, white tigers, gorillas, and much more. The zoo exhibits are also really easy to understand if you're looking for specific animals. These animals are split up by their natural environment. There are also indoor exhibits like aquariums and farm barn animals. 
         Another great pro of this zoo is there are tons of snack booths, shops, and activities, with almost everything at an affordable price. There is a train that rides through the entire zoo, making it great for younger children. There is even a stingray attraction where you can touch the stingrays! A larger, colorful horse carousel sets in the middle of the zoo. You can seriously not get bored here. Or hungry! This zoo reminds me a lot of an everyday fair because there are lots of fair foods at the snack booths, which is actually a new thing added. There are hotdogs, cotton candy, popcorn, pickles, Oreos, and much more. I ordered cotton candy, a hotdog, and an Icee. The gift shops are also really nice, so you must stop by there, especially if you're an animal lover, or know someone who is. There are tons of creative gifts. 
      Something that really makes a place great is its great staff. There is no lie when I say the staff at the St. Loius Zoo is unbelievably kind. They will take time to explain certain animals and animal behavior to children. One of the cons of the zoo is its size. It is very big and easy to get lost. The staff helped redirect us a lot. The booth workers are also really nice.
      Well, I really hope some of you consider taking a trip here.  You will probably spend about $10 here. It is perfect for the family and an excellent breath of fresh air – which is much needed after an entire year of being trapped under masks. With spring here, summer on its way, and great weather, it is a great way to spend time with animals.