Swinging for the Fences 
Diamond Cat Season Update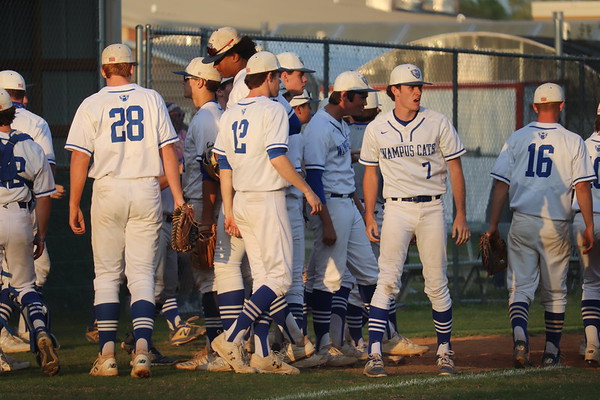 During a year like no other facing Covid-19 guidelines, welcoming a new coach, and making up for a lost year, the Wampus Cat Baseball team had to adjust to just about everything. Remaining normal for the boys; however, was their love of the game. 
Fast forward a few months, and the team, led by Coach Hardin, is nearing the end of their season. Through almost 30 games, the team has an 18-7 record overall, and a 6-4 record in conference. Notable games include an 18-0 win at home against Little Rock Southwest on March 15th, a 8-3 win at North Little Rock on March 18th, a 5-0 win at home against Cabot on March 30th, and a 7-6 win at Catholic on April 9th. Additionally, the team has notable non-conference victories against Batesville, Little Rock Christian, and El Dorado.
The team has a total of 8 Seniors, with a handful of them being key players for the team. Anthony Snyder is the starting catcher for the cats, Cameron Leach starts in centerfield, and Sam Stroth starts at short-stop. Pitchers Collin Cunningham and Ben Weese(UCA Commit) have also made contributions to the team. Ryan Huselton, Jordan Pate, and Preston Ussery are great attributes to the team as well. Following the strong Senior leadership are experienced Juniors: Logan French, starting in right field and leading off for the Wampus Cats, Austin Rainey, starting in left field and pitching, and Zach Szuba, playing often as the designated hitter and sometimes catching. Other Junior pitchers having seen Varsity minutes this year include Drew Freyaldenhoven and Grant Fairchild. Many Sophomores also make plays for the Wampus Cats in the infield. Hugh Hill plays first base and pitches, Sam Gregg plays second base, and Kyler Spencer plays third base. 
After 3 straight conference losses as of recent, the Diamond Cats are hopeful for their season to start looking up. Sophomore Hugh Hill said,"We are ready to finish off our season with a lot of wins and make a run in the state tournament." 
About the Writer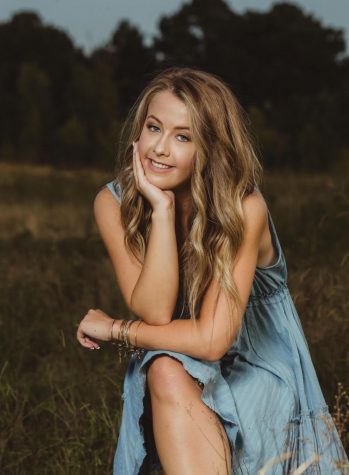 Kennedy Smith, Staff Writer/Editor
Senior Kennedy Smith is the editor for the Wampus Cat Student News site, and is also one of the yearbook editors.  She is involved in Fellowship of Christian Athletes, Beta Club, Key Club, Caring Cats, Mentors Empowered, National Honors Society, National Spanish Honors Society, and Quill and Scroll. Kennedy is also a member of the CHS Varsity Cheer team, and is an intern for the Conway Athletic Department.  She is a member of Delta Beta Sigma Social Sorority, where she is the Vice President of Sisterhood. Her hobbies include hanging out with friends, shopping, writing, watching sports, and cheering on the Conway Wampus Cats. Kennedy hopes to attend the University of Arkansas and get a degree in Broadcast Journalism with an emphasis in sports.