Wampus Cats Host Rogers in State Quarterfinals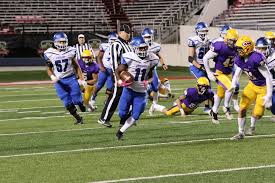 The 8-2 Conway Wampus Cats begin their journey to War Memorial Stadium this Friday night, welcoming the Rogers Mountaineers into John Mcconnell Stadium as the two teams face off in the second round of the 7A State Playoffs.
The Wampus Cats, coming off of a first round bye as the second seed in the 7A Central, are eager to get back on the field Friday Night for the first time since their grueling loss to Bryant. With a win, the Cats would advance to the State semifinals for the second straight year, and would play the winner of Fayetteville vs Cabot for a trip to War Memorial Stadium to play for a State Championship. For Conway, it would be their first appearance in the State title game since finishing as the runner up in 1994. 
Standing in their way is an 8-2 Rogers squad coming off their best regular season since the team last played for a State Championship in 2006. The Mountaineers advanced to the second round after defeating Little Rock Catholic 51-17, in a game that was closer than the final score indicated. 
The Wampus Cats used their bye week to get back to full strength for this playoff run. Safety Trey Roberts, who missed the second half of the Bryant game with a shoulder injury, is expected to be avaliable for Conway Friday night, along with Demarkale Mckency, who also sustained an injury in Conway's loss to Bryant. 
Friday night will be electric under the lights of John Mcconnell Stadium, as the Wampus Cats look to take care of the Mountaineers, and clinch their spot in the State semifinals for the second straight season.