Cats Hope to Extend Central's Loss Record
Hang on for a minute...we're trying to find some more stories you might like.
Conway High School will be playing the Central High School Tigers in football this Friday at Central High School to continue their expedition games for the 2018-19 season.
Conway High school have won the majority of their games with 6 wins, their only loss being to North Little Rock. On the other hand; Central High school has lost majority of their games except for their one win against Rogers Heritage.
Conway has been a team to look out for since the last 2 years. Central, on the other hand,  hasn't been holding up the same performance. Usually tough to beat, Central is struggling this particular year. 
Conway High School's Football team is feeling very confident about their upcoming game against Central. They seem fully prepared to face them as well. Conway High School Football player, Jawuan Patterson said "We aren't phased about Central. They're far from a threat in our eyes."
Both teams will surely play their hearts out, and will put forth all the effort they can. It will surely be an excellent game to remember for both teams.
About the Writer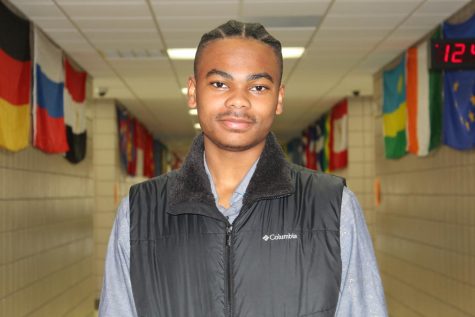 Gabriel Gardner, Staff Writer
Senior Gabriel Gardner likes to make, write, produce, and listen to music. He likes to play games, skateboard, go outside and play sports or take a walk and socialize. He also enjoys to draw and create art and trying new ideas. Gardner wants to be apart of newspaper so students of Conway High School can learn a little more about what's going on and feel involved. He is a part of newspaper because he likes to write and share ideas with people, so they can get a grasp on his knowledge and understand the things that he speaks or writes about.