10 Great Gifts to Give This Christmas
Hang on for a minute...we're trying to find some more stories you might like.
Christmas is right around the corner, and people are full of holiday spirit. Although shopping for Christmas gifts brings joy to most, it can be stressful to know what's right and wrong to buy. To make it a little easier, here is a list of items that make great Christmas gifts.
Red Dead Redemption 2: The sequel of Red Dead Redemption. It is one of the most anticipated games of 2018. It is rated M, so it definitely isn't for the younger kids.
Nintendo Switch Console: The newest game system from Nintendo, which is very popular amongst children. Many popular games are compatible with the switch. Although, it appeals to younger kids, it could be a good gift for any video game fan.
Fortnite V-Bucks: Fortnite has taken over the world and players have become obsessed in the game's microtransaction system. V-Bucks are game currency used to unlock skins, gliders, pickaxes, and the battle pass.
Apple Watch: With the newest series 4, the Apple watch has so many abilities, it is definitely a hot buy for this Christmas. This watch can make calls and texts, as well as functions like any other watch. This accessory would make a great gift for Apple users of all ages.
Shoes: Who doesn't want a pair of new shoes for Christmas? Shoes make a great gift for all holidays and ages.
iPhone XS: The newest iPhone recently came out with more features than ever before. This phone features a new camera introduced with the iPhone X as well as Face ID.
Google Home/Amazon Alexa: Smart speakers have become increasingly popular in the last couple of years. The Google Home and Amazon Alexa are two of the most popular. They have many features and make a great family gift and home accessory.
Holiday CookBook: Everyone has a grandma or mother who loves to cook. You can't go wrong with getting them a cookbook for their next holiday meal.
Makeup Kit: Almost every girl would be happy to unbox a new makeup kit on Christmas day. With a gift like this there really isn't an age range, girls of all ages will love it.
Apple Airpods: Airpods are Apple's version of bluetooth earbuds. Although they are a little pricey, they're definitely worth it if you are easily annoyed by that useless cord.
The gifts listed might not appeal to all, they're just some of the most popular buys of 2018. With that being said, stick to buying what you want. Christmas is a time of joy and giving, so don't let the gift shopping stress you out. Whether you're buying presents this year or not, make sure to have a Merry Christmas!
About the Writer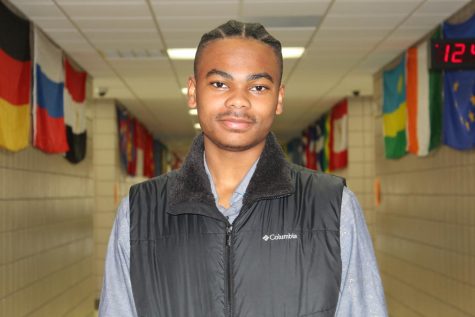 Gabriel Gardner, Staff Writer
Senior Gabriel Gardner likes to make, write, produce, and listen to music. He likes to play games, skateboard, go outside and play sports or take a walk and socialize. He also enjoys to draw and create art and trying new ideas. Gardner wants to be apart of newspaper so students of Conway High School can learn a little more about what's going on and feel involved. He is a part of newspaper because he likes to write and share ideas with people, so they can get a grasp on his knowledge and understand the things that he speaks or writes about.