The Unsolved Case of Highschool: Parking Spots
Hang on for a minute...we're trying to find some more stories you might like.
The idea that every student should have their own parking spot is reaching a limit that seems pretty much impossible. What does seem reasonable though is that each grade is designated their own parking section. There are many advantages and disadvantages to the proposed idea that 12th 11th and 10th graders might have separate spots but let's get into it.
Overall, everyone has that one section in the parking lot that they like to stick to because of basic routine since the beginning of the school year. Some might argue that some like to move around which is always the leading case to parking on practically the other side of town because your spot is taken. It is the one thing that determines how your school both starts and ends, so the fact that Conway High has never addressed it is overwhelming.
Some might say that since school is like a job and most employees have their own marked spots, students should as well. This is where that can go horribly wrong, pull through spots would never exists and even more bumpers and side doors would be at stake. The easier and better executed approach would be grade specific sections because that would entail less accidents and rushing through the parking lot.
The overall hassle of the parking lot when school is out can cause problems because of limited exits which is why there should be equal amounts of them for each section which will decrease traffic. Seniors would be accessed the best spots and it would decrease from there for juniors. There would be little spots for sophomores because of a decrease in licenses. Overall, the parking system which we live in now should be changed for the good of the students and efficiency of time.
About the Writer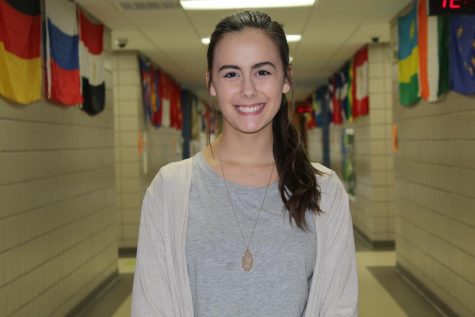 Sydney Greathouse, Staff Writer
Junior Sydney Greathouse is involved in Beta Club and Key Club. She has a passion for photography and writing and loves to get creative and do fun project with her friends. She enjoys hanging out with her family and friends on the weekend. Greathouse is the photographer and videographer for New Life Church and runs their social media accounts for upcoming big events. She wants to write for this paper because it opens up doors to creativity at Conway High. She gets the chance to develop relationships and enter the real world in a sense that pushes her to get the job done.