Cats Drop Heartbreaker to Bryant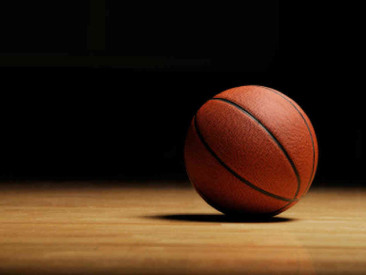 Hang on for a minute...we're trying to find some more stories you might like.
It's a typical chilly night in late January with basketball in the air, its number 2 vs. number 3 in a race for best in the state.  Your Conway Wampus Cats are facing off against a juggernaut of a team, the Bryant Hornets. Both teams come in with fire in their eyes looking to catch up in the win column with the Central High Tigers.  For Conway its simple, get it to the guys down low like Jakylin Kiser, and Mandel Campbell, along with getting Caleb London, Kylin Milton, and Terry Clardy plenty of touches around the court. For Bryant they can do any number of things, hit the big man, play through the guards, or just play through role players.
From the very tip you could tell it was gonna be a shoot out, big manJakylin Kiser had 8 of Conway's first 10 points, and Bryant kept pace scoring just as many with a variety of players.  By the second quarter Jr. guard Caleb London had inserted himself with the Bryant faithful dropping a handful of quick twos and several fast break acrobatic layups to take a 7 point lead into halftime.  No one knows what was said during halftime but the Bryant Hornets came out hot keeping the game within 1 almost the whole second half until a clutch three put them up by two with 35 seconds left. Mr. reliable Caleb London though came up clutch with a huge layup to tie the game with only about 15 seconds to go in regulation.  Almost like a scene from a movie a Bryant guard was left with a glimmer of space and cut the lane for a layup to take the lead with 3.0 seconds left to play, and with all hope lost coach Salty Longing tried to draw up a hail mary play to at least tie it and send it into overtime.
Bryant surprisingly pressured and threw Conway off guard and made Sr. guard Kylin Milton make a ill advised pass out of play to turn the ball over and seal the deal for the Bryant Hornets, nevertheless both teams played great.  Conway's falls to 14-5 on the year, and 5-2 in conference play. Bryant regains momentum on their season and improves to 15-4 on the season and 5-2 in conference play. All in all Conway looks to regain confidence as they take on Fort Smith Southside tonight at 7 PM in the Arena, good luck to them on the rest of their season.
About the Writer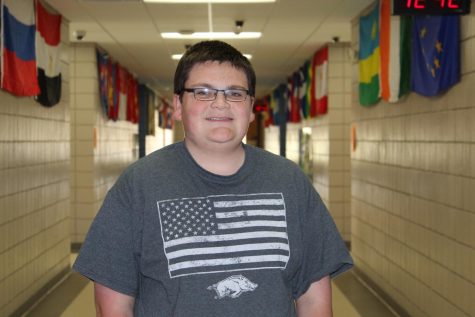 Landon Dunn, Staff Writer
Sophomore Landon Dunn is on the golf team at Conway High School and helps with commentary and stats for various sports. He wants to be a part of newspaper because it seems fun and he feels like he could get a lot of people to start viewing it. He enjoys writing about sports and informing the students about what happens around the school.