Bohanon Takes Play to New Level for Junior Year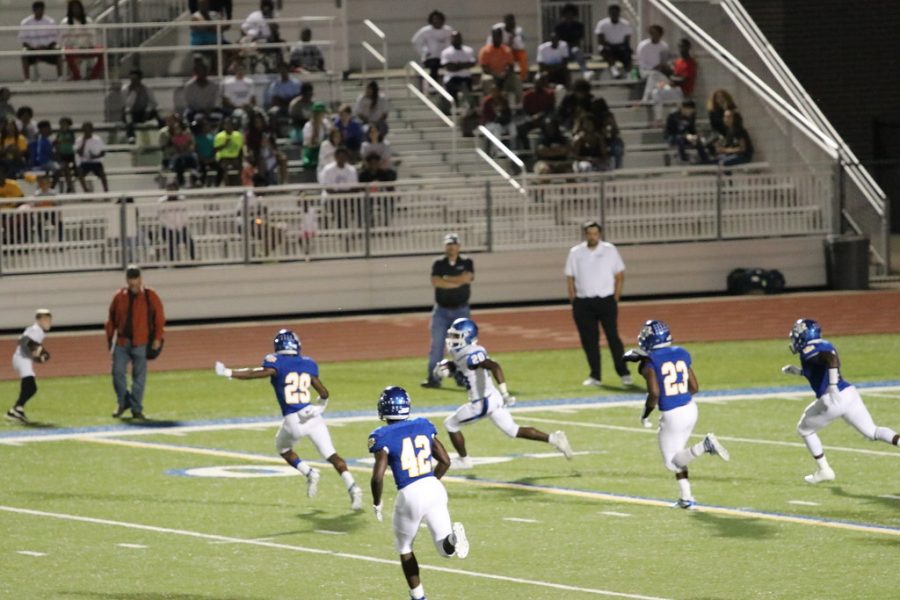 The legendary season of Bryce Bohanon all started on a clear humid night at John Mcconnell Stadium.  It was the first game of the 2018 regular season and the bleachers were jammed packed on both sides. They were full of Conway crazies and El Dorado Wildcats.  The game got off to a bit of a slow start with both offenses struggling to get things going, then Bryce Bohanon decided to take matters into his own hands. With Conway driving for their potential first score of the game (then) Senior leader QB Jovoni Johnson called a jet sweep to Bohanon, and two missed tackles and a juke later Bohanon found his way into the endzone.  There the chant "HE'S A SOPHOMORE" was born and time after time Bohanon found ways to get the crowd as well as his teammates going, whether it be an electric jet sweep or a stellar catch that led to multiple opposing players being dragged for multiple yards at a time while Bohanon fought for crucial extra yards.  But that was last year, and just like when any athlete has a breakout season, they as well as their team are expected to back it up with an even better one the next season. In order to be better than last year— which, by the way, included a 10 win season— a QB who is now at Rice fighting for the starting job in his freshman season, and a dominant senior class full of leaders and playmakers on both sides of the ball.  They'll need to be more effective in the first half of ball games. Bohanon had this to say about heading into next season and what they need to do to be better: "Our goal as a team is to definitely start the game off with more energy. I know last year we had several games where we were down at half, and just started off slow. We also know that we were sometimes called the Cardiac Cats and it's our goal this season to change the mindset and the narrative of the people who called us that."  
With all that said, it's clear that the focus is locked in heading into this year's upcoming season that starts in a little over a week. Bohanon, as well as everyone on the team, know what they must do to go out and repeat as well as improve on from the season that they had last year.  It looks very likely we are in for another great year of Wampus Cat football and another great year from this WR stand out.
About the Contributor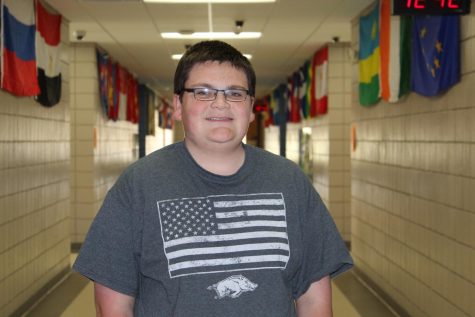 Landon Dunn, Staff Writer
Sophomore Landon Dunn is on the golf team at Conway High School and helps with commentary and stats for various sports. He wants to be a part of newspaper because it seems fun and he feels like he could get a lot of people to start viewing it. He enjoys writing about sports and informing the students about what happens around the school.