Fine Line is Way Better Than Just Fine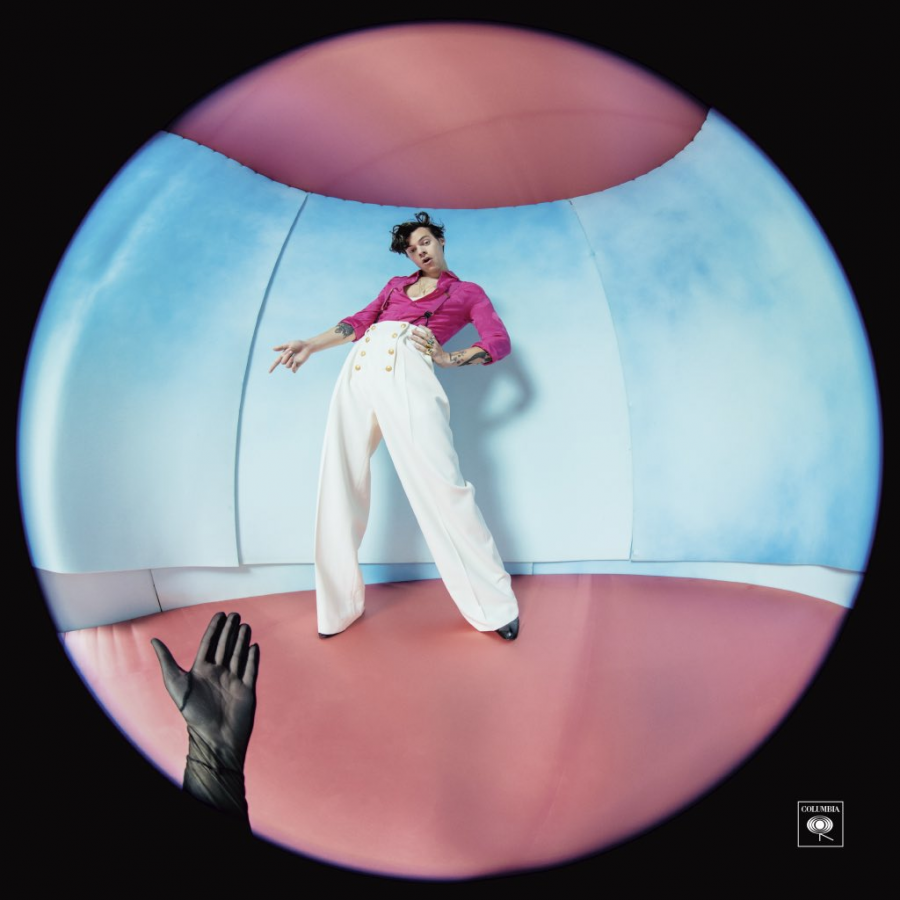 Maddie Watkins, Staff Writer
January 31, 2020
Harry Styles is best known for his large role in the popular boy band One Direction. When the band split in 2009, Harry began pursuing his solo career and went on to release his own self-titled album in 2017. He recently released his sophomore album, Fine Line, December 13, 2019 and fans were blown away. The album is full of sappy love songs and Styles' unique style. If I reviewed the entire album this article would be entirely too long so I will discuss a few of my favorite songs on the album.
My personal favorite song on the album is called "Cherry". It opens with a cute simple acoustic melody and builds over time with Styles' Vocals layered on top of each other. This song was written about his ex-girlfriend, and even features a voicemail from her in french for the last thirty seconds of the song. It is a truly beautiful song about the aftermath of a relationship he had and the emotions he dealt with following. Styles sings, "I confess/ I can tell that you are at your best/ I'm selfish so I'm hating it." He understands that the relationship is over but is jealous that she is happy and he is not the reason anymore. It almost feels oxymoronic as the bright acoustic melody conflicts with the heartbroken jealous lyrics. 
My next favorite,"Falling," is one for the books. The The gut-wrenching song about true heartbreak is capable of bringing anyone to tears. It opens with a short piano melody that continues throughout the song. The entire song is just his voice and the piano which makes for an even more emotional tone. In this song he describes a feeling of absolute despair after a painful heartbreak. He is finally realizing how much the girl meant to him and how he meant nothing to her and the song just illustrates this concept so perfectly. In the song he's questioning everything she said to him and he's even questioning himself. He says,"What am I now/ What if I'm someone I don't want around." The song ends with him coming to terms with her not needing him as he belts, "And I get the feeling that you'll never need me again." The song is absolutely beautiful, and is definitely the most emotional song on the album. 
The title track "Fine Line" is the final track on the album. This song, a lot like "Cherry," has a contradicting feeling to it. The opening line, "Put a price on emotion/ I'm looking for something to buy," resonates the sad emptiness Styles wants to fill in his life. The simple guitar chords and his voice continues quietly sing simple words. The song ends with him repeatedly singing, "We'll be a fine line," but in the last few seconds he changes the lyrics, "We'll be alright," signifying that he knows he will be okay and things will get better. The song ends with a vibrant operatic theme featuring trumpets and him continuing to sing, "We'll be alright," as it fades to nothing. 
This album, in all its glory, is very bittersweet allowing the listeners into Styles' mind for a brief moment to experience the happiness and heartbreak he has been through. The title, Fine Line, is perfect for the message the album is sending.This album did incredibly well and I can't wait to see what Styles has to give in the future.