What's Brewing?
7 Brew is a Must-Visit in NWA
7 Brew is a drive-thru coffee shop that is quick, efficient, and positive. There are 5 locations across Northwest Arkansas and are very popular among the area. More specifically, 7 Brew coffee can be found in Rogers, Bentonville, Springdale, Fayetteville, Lowell, and Tontitown. In addition to their hot, iced, and blended coffees, 7 Brew also serves hot and iced teas, smoothies, infused Red Bull energy drinks, and Italian sodas. There are many syrup and flavor options, so the drink combinations are endless. The quality drinks are priced well with good portions, which poses competition to Starbucks, the typical place to get coffee. With each month, 3 new seasonal drinks are offered, which adds to the quantity of the many options offered at 7 Brew and keeps customers coming back for more. For example, the featured drinks for March are the Emerald Shake, Magic Mint Mocha, and Irish Blondie. 
7 Brew is one of my all-time favorite coffee shops. I have only been there a handful of times, but each of my experiences there has been absolutely wonderful. The coffee is flavorful, the drive-thru is timely, and it is reasonably priced. My personal favorite drink is the iced Smooth 7. It is an iced white chocolate mocha with irish cream, and it's sweet and unqiue goodness tastes like a dream. The flavor is unlike any iced coffee I've had before. One thing I have noticed about 7 Brew is that it is very popular among high school and college students. Conway has 4 colleges and 3 high schools, so I feel that if there were to be a 7 Brew location here, it would be very successful.  I absolutely love 7 Brew coffee and it is now a must-visit place for my future trips to Northwest Arkansas. 
About the Writer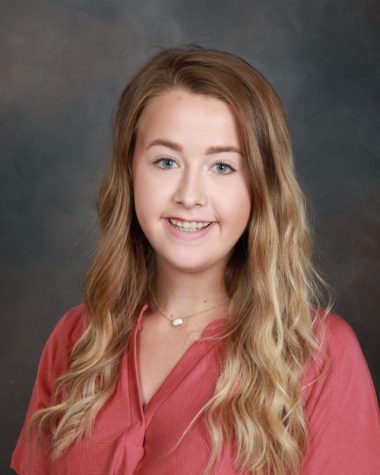 Kennedy Smith, Staff Writer
Sophomore Kennedy Smith is involved in FCA, CHS Cheer, Beta Club, DBS Social Sorority, and New Life Church.  She loves watching and writing about sports, specifically the Arkansas Razorbacks. She loves writing and keeping people up to date on the latest news, and she hopes to eventually attend University of Arkansas to major in sports journalism.