Cats Win Boys' Swim & Dive State
Saturday February 29 the Conway High Boys Swim and Dive team won the 6A state championship.  The Swim and Dive team won state with a score of 434. Central High, who have won state the past few years, finished second with a score of 415.  The Boys Swim and Dive team is very proud of their accomplishment, being only the second Conway team to win state. The last time the boys swim and dive team brought home a state championship was over 30 years ago.  Ty Wingfield, a senior on the swim team, had this to say about preparing for the meet, "We've been pretty close all 3 years and we've gotten the championship robbed from us those past years, this year we all decided that it was go time and that we needed to get it done".  Wingfield said that the team was very close and they all picked up each other's slack, "We knew we had to be as perfect as possible and that we had to do everything right and as fast as possible, what helped a lot was that when one person slipped in the rankings, someone else would make up for it by moving up 5 or 6 spots.  We were all working for each other so we could all become state champions together". When asked what it was like actually winning Wingfield had this to say, "We are a really close knit team so it was very emotional to finally know that our work paid off. There were a lot of tears, and I myself went back to the locker room and just broke down after finally knowing that all of our hard work had paid off".  Wingfield also wanted to say this, "Every year we said we were going to get it done and this year we did, it meant so much especially because it was the senior's final year and we all got to graduate with a ring. The big thing was that the coaches and the alumni all knew that we had the ability to win the state championship". Wingfield wanted to end with this, "Everyone on that team deserved the ring that they will be receiving and everyone on that team worked very hard to win state and I could not be more proud of each and every one of them".  
About the Writer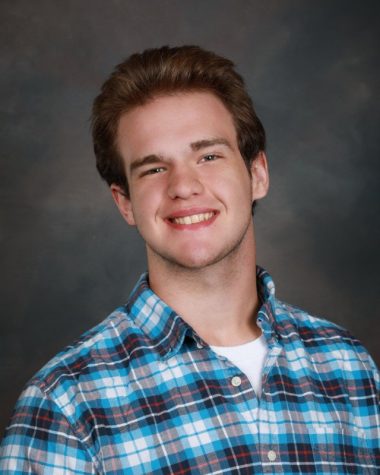 Jacob Jones, Staff Writer, Media Contributor
Jacob Jones is a 6'5 senior who's involved in football and culinary arts.  He says journalism is a fun outlet to give his ideas and thoughts and keep people informed.  He hopes to go to UCA, major in business and try to pay back his family and friends for all they've done for me.