Wampus Cat Golf Finishes Strong During Rebuilding Year
Hang on for a minute...we're trying to find some more stories you might like.
The Conway Wampus Cat golf team finished up their 2018 season about two weeks ago, and it was a hard fought season for this years Cats team.  The team was coached by head man Craig Conner, this was Conner's first year as the team's head coach, which meant there was a bit of a learning curve for him as well as the team.  Led by senior Hunter Hull the team started off a bit slower than the senior expected, as this team only had one senior, and one junior for the boys team.
"You know its kinda tough to compete against the big golf schools like Cabot when you have 9 sophomores and 3 freshmen, but I think we surprised them as well as surprising ourselves," said Coach Craig Conner.
The team hit their stride mid way through the year as they found rhythm with people like sophomores Jackson Hutchins, Easton McFadin, Hayden Hull, and Matthew Stephens.  Finding success with their underclassmen let senior Hunter Hull relax and play a less stressful golf game, which led to the Wampus Cats beating this years State Champs Cabot at the Wampus Cat Invitational.  This was a big achievement as it proved that as this young team develops they can really make a run for the state championship next year. All in all this Cats team finished 7th in this years state tournament, which leaves lots of hope for the future 2019 Wampus Cats and the progress that they hope to build off of.
About the Writer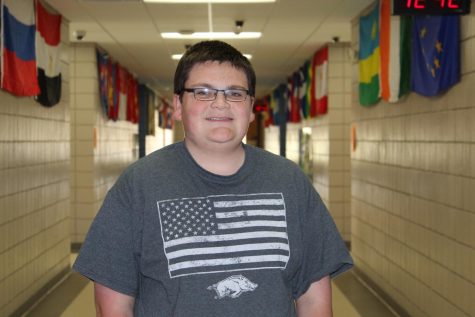 Landon Dunn, Staff Writer
Sophomore Landon Dunn is on the golf team at Conway High School and helps with commentary and stats for various sports. He wants to be a part of newspaper because it seems fun and he feels like he could get a lot of people to start viewing it. He enjoys writing about sports and informing the students about what happens around the school.