Bewley Gives Behind the Scenes Look At CHS Office
Hang on for a minute...we're trying to find some more stories you might like.
As Conway High School visually seems like a large campus, when it comes down to it- the front office staff deals with every small detail. Tina Bewley, one of the office ladies on staff gives insight on what behind the scenes looks like for her on a daily basis. From checking students out, to the problems that may arise, the superheroes behind the CHS experience know how to handle the students and parents with care.
"We try to be safe and protect the kids. That's the majority of my job, that the kids are protected," Bewley said.
A day in the life of someone behind the front desk consists of writing tardy slips, answering phone calls consistently, and managing the safety of Conway High students. While it may seem easy from a glance, the havoc of each day brings new challenges and reaps rewards. Each day of the week has a different layout and from what office members might say, Friday is definitely the busiest of them all. Each day loyal parents bring their students lunch, but when Friday rolls around the level of chaos that the office encounters is completely different due to the mass amount of lunches that are brought. The lunch drop off counter is filled completely, where traffic increases dramatically, and sooner or later there is no more room for the countless amount of meals.
"We have probably like thirty lunches,"she said.
While there are new giants to face with each coming day, the opportunity to work with the staff and help serve Conways citizens opens up new doors to represent Conway High well. The front desk staff has been through it all, making it where this crew has become more like family.
"We're all different but we all work together for the same purpose. I really truly enjoy working with everyone," she said.  
About the Writer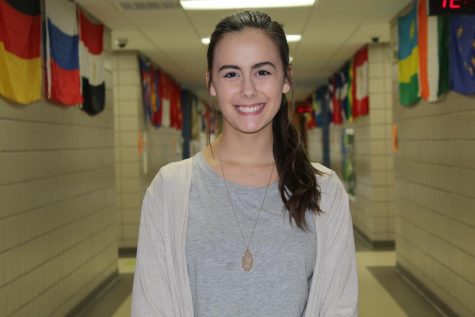 Sydney Greathouse, Staff Writer
Junior Sydney Greathouse is involved in Beta Club and Key Club. She has a passion for photography and writing and loves to get creative and do fun project with her friends. She enjoys hanging out with her family and friends on the weekend. Greathouse is the photographer and videographer for New Life Church and runs their social media accounts for upcoming big events. She wants to write for this paper because it opens up doors to creativity at Conway High. She gets the chance to develop relationships and enter the real world in a sense that pushes her to get the job done.